---
Beyond the Outcome is a searchable collection of articles about current topics in athlete mental health. I hope this helps you as an athlete or coach in developing awareness of mental health and reducing the stigma associated with it.

...more
---
.....There needs to be an opportunity to consider what closure is. For each person, that could be different. But again, it`s like something ending abruptly where there was no finish. There was no end. So how do we determine that this was the end for us and move forward and believe that we did not have control over this? It`s common in times of acute stress to be sidelined from our self-care basics. Going back to finding routines can alleviate some of the emotional strain. How each person individually determines how they`re going to identify closure is very unique.
Some people are still in shock. We don`t know how each athlete is coping with loss or grieving the loss of their season. But understand that it`s normal for them to have different feelings. Those different feelings can be throughout a day or a different feeling each day. Again, as anyone can research and look up the stages of grief, it`s very easy to be angry. Like, "Who decided this?" It`s very easy to be depressed. All of those feelings that we generally experience during the loss of a loved one can be true for the loss of this.....
...more

Bethany`s Notes: Some good information from a LCSW to help you and your team deal with the anxiety around the COVID-19 situation. Each individual will grieve differently with the loss of a season, a senior year, a conference championship opportunity. My recommendation is to continue to find ways to connect with your team and staff. Let them know you are there regularly.
---
....
Dr. Goldman: Going back to what's the same and what's different about this special population, one element is they might actually have some familiarity with certain forms of isolation, like having an injury. When you think about the idea of adapting and being resilient, these are things that athletes are often conditioned for. Uncertainty and instability are common threads within a sports setting. So in some ways I think there is some conditioning that helps the players be robust.
But another element to it is not just the players, but starting to think about the coaches and staff. At the pro level, it's not a nine-to-five job. They're on the road, long hours, long days, high levels of intensity. Now they're being isolated at home, and for some people they're having to re-calibrate to interactions on a more frequent basis with say, family, partners, husbands, wives. So it also becomes an interesting dynamic of interpersonal relationship.....
...more

Bethany`s Notes: A Q&A with a leading sports psychologist regarding COVID-19 and the challenges athletes of all levels may face during this time of uncertainty.
---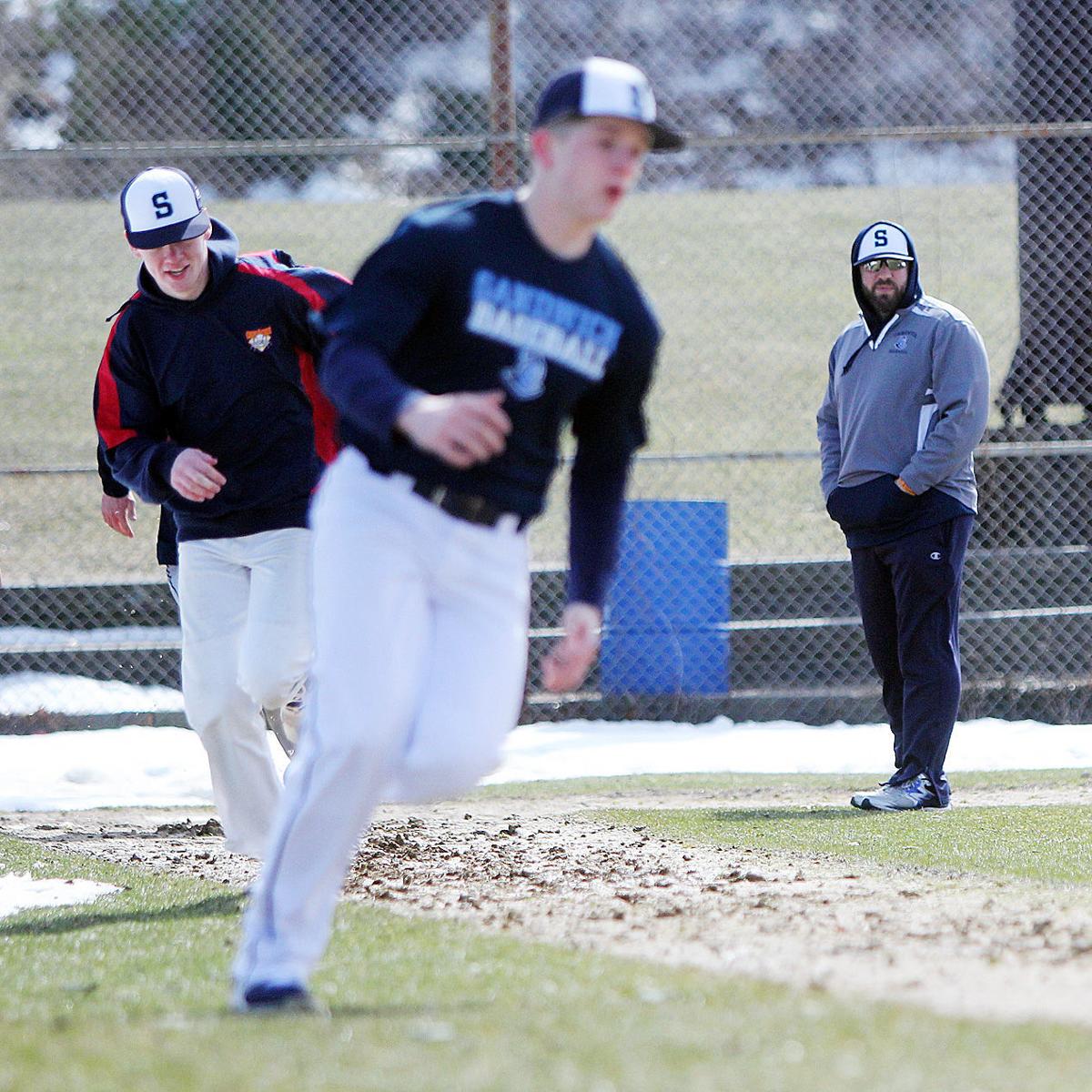 .....
But what coaches and ADs are stressing is the importance of staying active. While it may be most people's first inclination to lounge around and accept the warm welcome of their couch, staying physically stimulated is not only important for athletes to remain ready, but to maintain a sense of mental health.....
.....Tomasini, a physical education teacher at SHS in addition to coaching baseball, has been posting different home workouts on his Twitter account, @Swich_Baseball, like a 30-day core challenge and different home gym setups.
"We talk about it all the time [in my classes], the combination of physical, mental and emotional health," he said. "Keep in touch with friends and family and staying physically active is important. Working out is such a great release.".....
...more

Bethany`s Notes: It`s not just athletes who feel the loss of a season....it is all the support staff as well. Keep active, and connect in some way with others (facetime, snail mail, etc...).
---
1.
Control the controllables
2.
Be mindful of the information that you consume
4.
Reframe change as opportunity
5.
Seek professional support when needed
...more

Bethany`s Notes: The article does a good job of going into more detail about the above recommendations. There are some good tips here that will help anyone while experiencing the uncertainties of these times.
---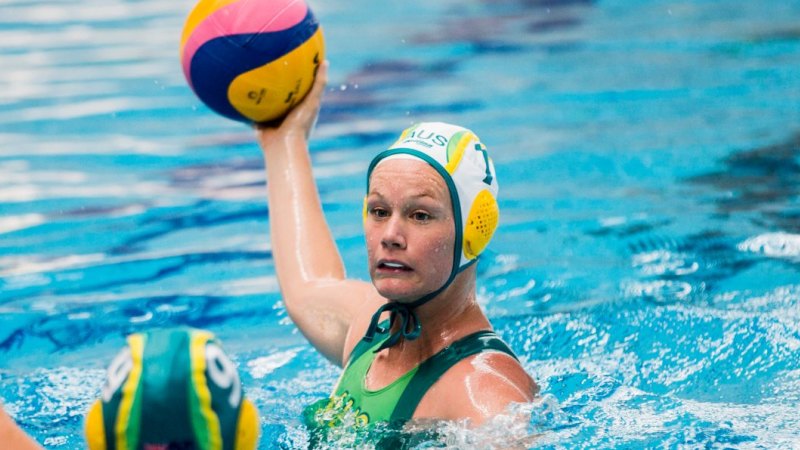 ....
"For the immediate future, our normal way of life must adjust to unprecedented circumstances. None of us are immune to the impacts of COVID-19," the letter read.
"In sport we train to be strong, we train to be agile and we train to overcome hurdles. We do this as individuals and as teams. This crisis requires a similar mindset and we believe that with time, all of us will be able to dig deep and overcome the challenge."....
....."We are putting the call out to fellow athletes, coaches, teams and support staff to make wellbeing and mental health your number one priority, focus on the road ahead, continue to excel at what you do best and control what can be controlled.
"We are a big, diverse community. When we face defeat or setbacks in competition or in training, we turn to each other and our loved ones, and we lift each other up."...
...more

Bethany`s Notes: Not much is known about what will happen this summer. Will the Olympics occur? How will countries select their qualifiers? I, for one, hope they happen, perhaps more than anything to bring the world back together again and enjoy competition of sport. Many of us have had to cancel our spring seasons and this would be a way to start the fall season strong.
---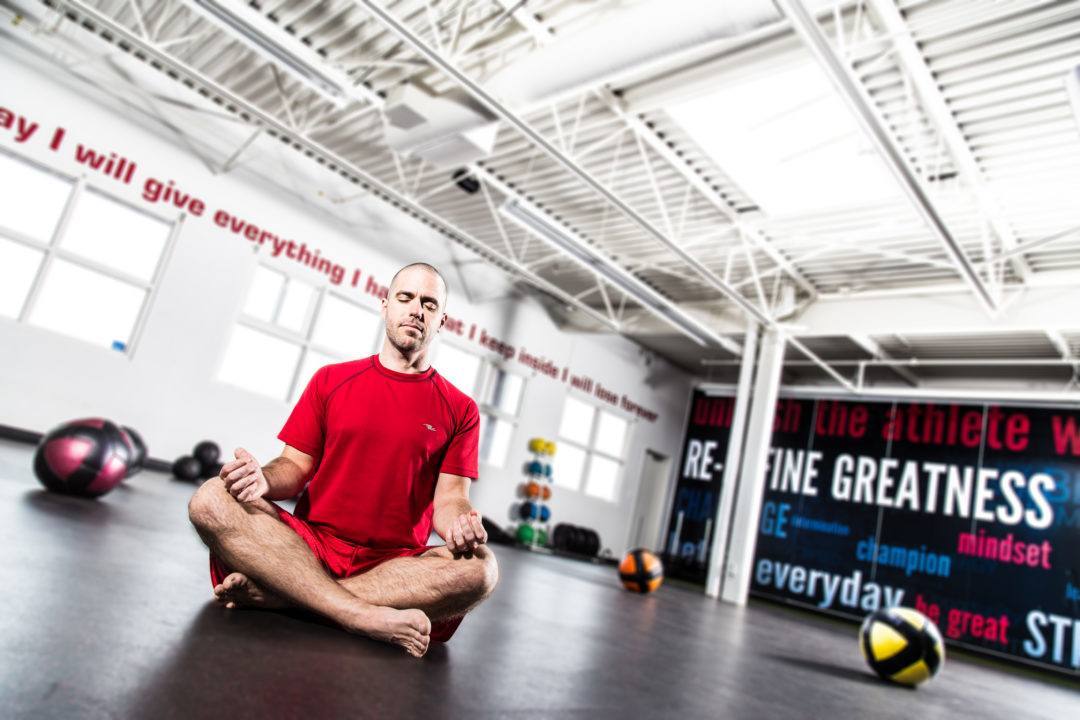 ....Quite often athletes find themselves in a mental environment that is not conducive to mindfulness. Analyzing past performances can create a mindset of judgement and resistance. Having a focus on outcomes often creates a situation where athletes grasp for more never allowing themselves to enjoy of the present moment....
....Focusing on future events creates grasping and paying too much attention to the past can create attachment which in turn may create feelings of discontent and regret. These emotions can play havoc on an athlete's mental health.
In contrast when your awareness is on the present it allows you to notice things that create feelings of gratitude and engagement.....

...more
Bethany`s Notes
Notes: Have you tried mindfulness as a technique for sport? How has it worked for? What techniques have been beneficial? Please share with me your experiences.
---
---
Thanks for your interest in Beyond the Outcome.

Brewster just recently completed her Master`s Degree in Marriage and Family Therapy. She is interested in applying systemic therapies in team and individual settings.
Players are often not only competing with other teams, they also compete with each other for positions, playing time, and, in some cases, scholarship money. These unique team circumstances can lead to conflict within and among team members, including the coaching staff. The need for more information on mental health is essential for both coaches and athletes. This website provides a gathering of information and resources to help serve the sports community.


Brewster is the current cross country/track and field coach for Edgewood College, located in Madison, Wisconsin. A highly decorated student-athlete while at the University of Wisconsin, Brewster has a total of 11 Big Ten championships to her credit. She was an All-American selection six times during her career. Post collegiately, she competed in the 1500m at the 2004 Summer Olympic Trails in Sacramento, CA. Brewster is a USATF Level 1 and 2 certified coach.
...more
Start Week: 10 - Query String:SELECT * FROM sports WHERE `issue` > 10 and volume = 8 OR `issue` > 90 ORDER BY sortorder