---
Beyond the Outcome is a searchable collection of articles about current topics in athlete mental health. I hope this helps you as an athlete or coach in developing awareness of mental health and reducing the stigma associated with it.

...more
---
.....
Offenhauser now believes this foundation helped her achieve in academics and extracurricular activities — and gave her a strong sense of emotional balance — but when she was growing up she took it for granted. "I didn't really realize how important getting enough sleep was to my mental health or my overall health," she said. "It was just how things worked when I was growing up." .....
.....
"My sleep was always inconsistent," she said. "For me, that was a problem. I learned that I need more consistent sleep in order to feel healthy." And when she took a closer look at her friends and classmates, Offenhauser realized that she wasn't alone.
"I noticed that a lot of people who don't get enough sleep are emotional," she said. Living in sleep deficit can take a toll on a person's mental health. She saw it in her friends and classmates: "They were taking things a lot harder than they usually would because they didn't have that routine and consistency in their sleep." .....

...more

Bethany`s Notes: This article has nothing to do specifically with athletics BUT everything to do with mental health! Sleep, sleep, sleep! It is so critical to our daily functioning. We need it and don`t get enough of it. Continue to hammer this home with all student athletes.
---
...."You know, these Olympic and Paralympic athletes. They`re the sons and daughters of the United States. We love to say they`re like the person next door. It`s because they are. They suffer from mental health problems like everybody else," Moreau said.

He was alarmed at what he said was the organization`s slow response to an athlete in crisis, Olympic medalist Kelly Catlin. In 2019, while on medical leave from cycling, she took her own life.
"If you have suicidal ideation, you need to be under the care of a psychiatrist," Moreau said.....
...more

Bethany`s Notes: A whistleblower in elite athlete mental health...I`ll keep following this story and continue updating you.
---
.....Most small schools send athletes to on-campus counseling, but that is not an ideal situation. Many counselors don't understand the unique challenges facing athletes, and it can be difficult for athletes to get an appointment to see a counselor or schedule regular sessions because of long wait lists and complicated athletic schedules. In addition, some athletes are uncomfortable going to a counseling center because of the stigma.
Every college does something different and no one is quite sure what is the best approach.
Several administrators told the Free Press that all of this uncertainty makes them live in fear that a tragedy is just around the corner.....
...more

Bethany`s Notes: An inside look at how Michigan college are dealing with mental health in sports.
---
....."I started to shut down," Mangum said. "I lost a lot of motivation. I lost my enthusiasm, my passion for life, and then I went into this dark place where I wasn't feeling like myself. I didn't want to spend time with friends and family like I usually did. I wanted to isolate myself and be alone in my room and not think about anything else."
Mangum said he tried to act like everything was fine when he was in public. He didn't want anyone to know he was struggling because males, especially football players, are supposed to be tough. He thought that talking about it would be seen as a sign of weakness, so he didn't tell his family or friends. For months, he suffered in silence......
...more

Bethany`s Notes: Take a listen to this podcast to get a better understanding of Tanner`s experiences. "Maybe the Best of Things: A Podcast with Tanner Mangum. It`s always great with some of the best come forward and share their stories.
---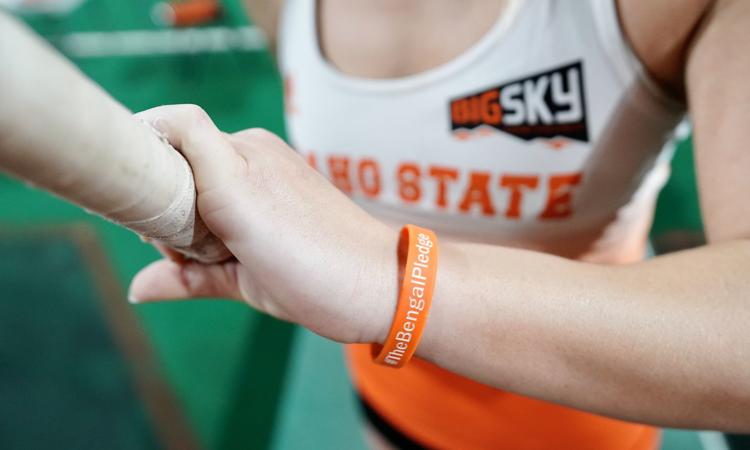 ....."Athletes, by their nature, by their training, are told to show that they're tough, and so mental health for so long has been stigmatized to suggest weakness," Faure said. "So a lot of these kids are kind of holding it inside and they don't want to acknowledge that they're struggling, they don't want to acknowledge that they're stressed out or they're depressed, maybe that they're suicidal, that they're lonely, that they`ve got anxiety or they're just struggling, they're feeling completely overwhelmed."
Coburn said that ultimately, the most powerful message Garrick presented was being open about mental health issues. The speaker said she had depression when she was playing volleyball for University of Southern California......
...more

Bethany`s Notes: Continued talk, discussion, and awareness is important for athletes, coaches, and upper administration. Change happens when there is more open discussion support is available.
---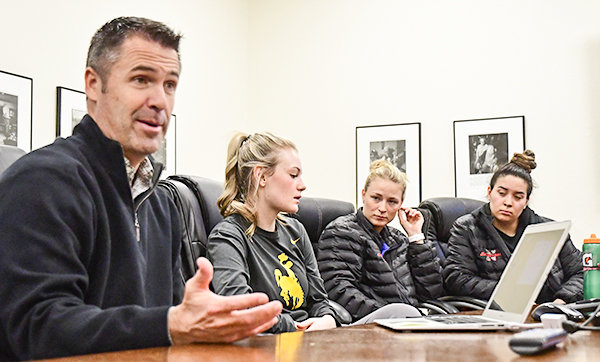 .....
The core of Niemann's program is brain health — how to establish it during critical youth development years and then maintain it for life.
Properly applied, he said the strategy "will improve athletic performance, academic performance and make you a better human being."
"This goes beyond the [basketball] court," he told the Trapper women.
Nutrition, he said, "is vitally important" to both brain and body function.
"When your brain gets drained," Niemann explained, turnovers, injuries and poor performance across the board will spike upward without fail.
Of equal importance is adequate sleep which, along with proper nutrition, is bound to be lacking in college students — athletes and otherwise.....
...more

Bethany`s Notes: This guy has got it! The Mental EDGE camp is very similar. We speak to knowing yourself and knowing what your body and brain need to function at a high level in sport, school, and life.
---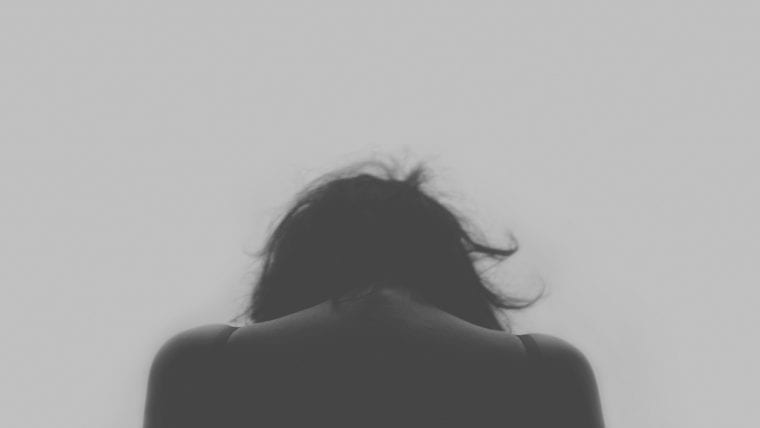 .....
I felt like I had to hide the anxiety I had from dealing with the emotional harassment from my coach sophomore year or from my living situation my junior year. I've been told I'm dramatic enough times since I was little to be afraid of saying anything like what I've written in this post. But this past year, I've stopped caring and with the people who have come forward with much worse stories about abusive coaches and had the courage to talk about what they went through, what was stopping me.
....
.....
I've seen the damage it can do when you don't talk about it. I know enough people who have been affected by the results of keeping things bottled up inside or even suicide to know that we need to have this conversation. Mental health matters, things that weigh on your emotional and mental health, like the things I've talked about, matter and we need to stop ignoring them.....
...more

Bethany`s Notes: A female`s hockey experience in college during the inaugural season.
---
.....
Earle's success on the field, however, belied the fact that she was battling severe health issues. Recovering from bouts of meningitis and encephalitis that she contracted during her senior year of high school, she still suffered from residual symptoms, including migraines and constant fatigue. In the spring of 2017, she developed celiac disease, which brought on frequent vomiting and hair loss.
As a result, Earle fell behind in the classroom and on the field, frequently missing classes and practices. She said she felt embarrassed and isolated......
...more

Bethany`s Notes: A program created with the help of athletes to have a Student Athlete Wellness Leader on each of Harvard`s 42 teams.
---
.....As she described the setbacks she's encountered since leaving Santa Monica, Lubarsky said, "My whole mindset was: 'I'm not depressed. I'm being dramatic, and I'm just using this as an excuse to justify why I'm falling short of perfection.' I became so afraid of failure, that I wasn't acting at all and I wasn't functional.".....
....."Last December, right around winter break. I was approached by a few of the gymnasts on UCLA's team, who were looking at starting like a similar initiative and I've had a few conversations with administrators at the NCAA and at Mental Health America to see if there's opportunities for collaboration," Lubarsky said. "I do also envision furthering Own Your Roar by comprising a panel that would create an official curriculum that would accompany the program and allow others to see the perspectives of current and former student athletes, coaches, trainers and clinical professionals."......
...more

Bethany`s Notes: Great work done by Olivia and her movement on "Own Your Roar". I also love her phrase `perfection paralyzes potential`....so true and there is so much behind that phrase that can be addressed.
---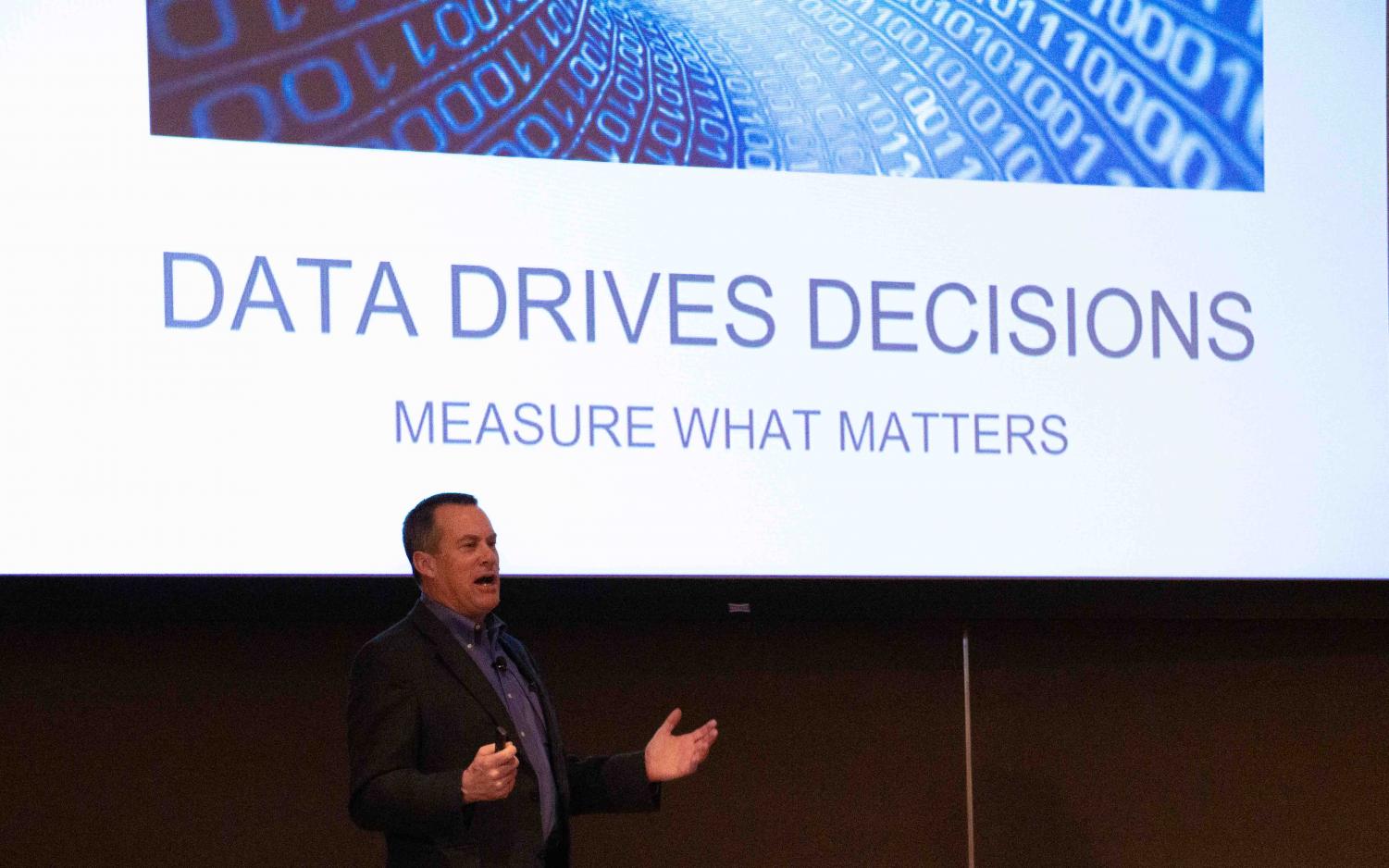 .....Drake also spoke about strategies for recognizing low mental health within an individual and their teammates. A common strategy that was voiced among the audience was to communicate with someone if an individual is ever feeling stressed or anxious.
"They were really valuable and can be applied to not just student athletes, but friends in general," McCracken said.
Drake continued his presentation by sharing his past experiences involving mental health to demonstrate how it is important to reduce stigma and normalize the topic of mental health. He expressed his hopes that it would create a safer space and environment for the discussion of one's own mental health......
...more

Bethany`s Notes: I love this collaboration between a big school and a small school in athletics. Student athletes at all levels deal with mental health challenges. Perhaps more partnerships like this would be helpful.
---
....Four current or recently retired British sportspeople in non-Olympic sports have already died ­suddenly in 2020 and, although ­inquests have not yet been held, their deaths have each been ­followed by references from family or friends to mental health.
A final letter from Fallon to his partner, Rebecca Dunning, said that "depression is very much a problem in sport" and outlined a hope that his experience could be used to help others. June Fallon has been shocked by how many people, particularly in judo, have been in touch since her 36-year-old son died by suicide last July. She believes there are significant flaws in the elite system and that Fallon, for all his vast success, felt like a failure after ending his career without an Olympic medal......
....."I fear that many athletes are, by societal standards, suffering mental health issues," he said. "Elite sport is a different world, toxic masculinity, fierce competition and extreme pressure in some cases can excuse symptoms and compound the problem. If medals are your sole priority, there is not much motivation for anything substantive to change."...
...more

Bethany`s Notes: Are medals/winning the sole priority of national sport governing bodies? How about colleges in the US? Where does the winning end and the mental health priority begin?
---
....."It's a big relief off my shoulders," Janneh said. "The recruiting process was very stressful; going on a lot of visits, coaches calling me. Having that commitment, knowing where you're going, is just a big lift off your shoulders and a sigh of relief."
Janneh isn't alone in that feeling. For Dallastown girls' basketball standout and NCAA Division I Temple University recruit Aniya Matthews, the constant communication with coaches became a source of pressure. Her first feeling after she officially signed with Temple in November was the ability to exhale because the process had finally ended......
....."These kids are walking around with the realization that `my mom and dad have poured thousands of dollars and thousands of hours into my athletic endeavors and I don't want to let them down,`" he said......
...."We need to flip the script and say: 'What is it I'm going to get out of college?'" Kenien said. "`What is it that this program, scholarship or athletic endeavor is going to do for me and my future?`"......
...more

Bethany`s Notes: The recruiting process....a stressful times for athletes, parents, and even coaches. A good reminder to stay present in the moment and focus on what athletes are going to get out of a college not who`s going to offer me a scholarship.
---
.....Flowers texted to say "he loved me and he was sorry for what he was about to do, that he couldn't fight it anymore and had nothing left," Saltes told legislators on the Senate Education Committee during a Monday hearing on a mental health measure.
Flowers, a 21-year-old University of New Mexico football player, then used a gun to take his own life. He left his dreams and ambitions "splattered on the walls" of his bedroom, said Saltes, who also plays football for UNM.
He was testifying for a bill that would provide additional funding for mental health programs for student athletes at both UNM and New Mexico State University......

...more

Bethany`s Notes: Students athletes using their voices to get more help and more support.
---
Five research teams will receive a total of $100,000 through the NCAA Innovations in Research and Practice Grant Program, designed to enhance college athletes' psychosocial well-being and mental health.
The program is aimed at funding projects that will bring tangible benefits to college athletes when used by individuals or by NCAA member schools' athletics departments. This year's grant recipients will produce work that touches a wide range of areas, including LGBTQ ally training, resiliency skill building and nutrition education......
...more

Bethany`s Notes: Here are the new NCAA research projects that will be supported through the grant. How cool that WI has 2 schools doing projects: Marquette and UW-Madison!
---
....."While being the previous Co-President of SAAC last semester, my E-Board brought up the idea of looking for ways to educate our student-athletes on more than just the sport," Richardson said in an email. "I told the E-Board her story of being an Olympian and how it relates to mental health. From there our advisor reached out to Samantha and was able to bring her to campus to share her story."
"Her overarching message of the talk," she said. "Was that everyone struggles during their life and just because someone looks like they have it all together or can present themselves well on the outside, does not mean that they do not have their own internal struggles."....
...more

Bethany`s Notes: Even the best struggle and it is great when they are honest and talk about their situations.
---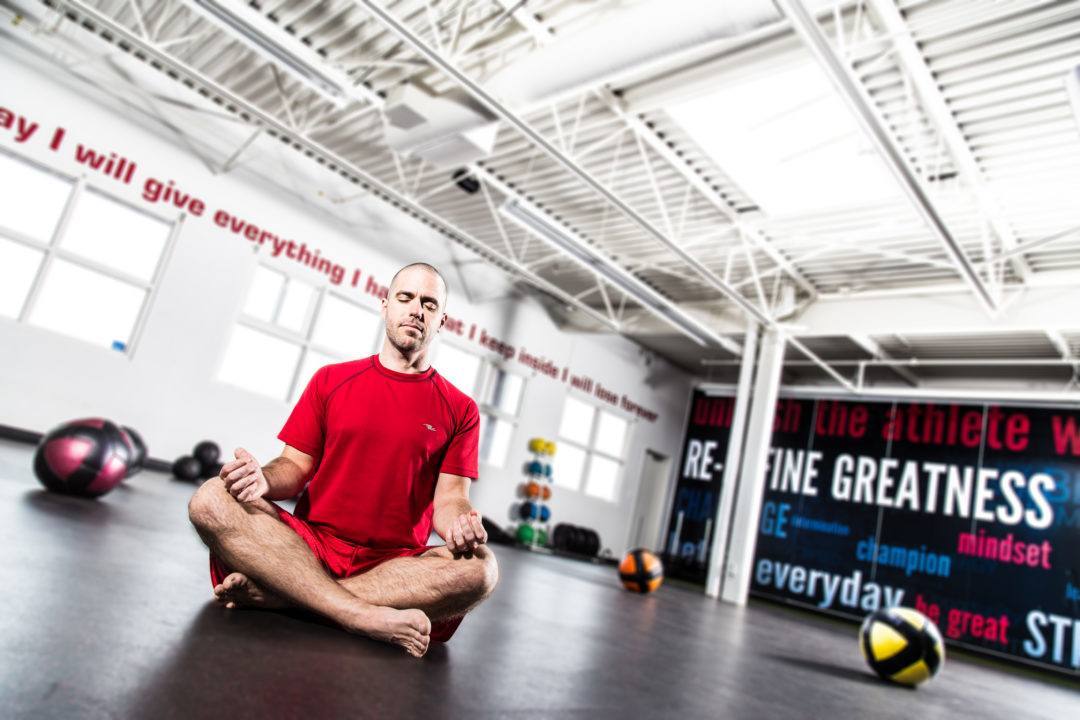 ....Quite often athletes find themselves in a mental environment that is not conducive to mindfulness. Analyzing past performances can create a mindset of judgement and resistance. Having a focus on outcomes often creates a situation where athletes grasp for more never allowing themselves to enjoy of the present moment....
....Focusing on future events creates grasping and paying too much attention to the past can create attachment which in turn may create feelings of discontent and regret. These emotions can play havoc on an athlete's mental health.
In contrast when your awareness is on the present it allows you to notice things that create feelings of gratitude and engagement.....

...more
Bethany`s Notes
Notes: Have you tried mindfulness as a technique for sport? How has it worked for? What techniques have been beneficial? Please share with me your experiences.
---
---
Thanks for your interest in Beyond the Outcome.

Brewster just recently completed her Master`s Degree in Marriage and Family Therapy. She is interested in applying systemic therapies in team and individual settings.
Players are often not only competing with other teams, they also compete with each other for positions, playing time, and, in some cases, scholarship money. These unique team circumstances can lead to conflict within and among team members, including the coaching staff. The need for more information on mental health is essential for both coaches and athletes. This website provides a gathering of information and resources to help serve the sports community.


Brewster is the current cross country/track and field coach for Edgewood College, located in Madison, Wisconsin. A highly decorated student-athlete while at the University of Wisconsin, Brewster has a total of 11 Big Ten championships to her credit. She was an All-American selection six times during her career. Post collegiately, she competed in the 1500m at the 2004 Summer Olympic Trails in Sacramento, CA. Brewster is a USATF Level 1 and 2 certified coach.
...more
Start Week: 5 - Query String:SELECT * FROM sports WHERE `issue` > 5 and volume = 8 OR `issue` > 90 ORDER BY sortorder