---
Beyond the Outcome is a searchable collection of articles about current topics in athlete mental health. I hope this helps you as an athlete or coach in developing awareness of mental health and reducing the stigma associated with it.

...more
---
.....It's really easy to believe that athletes have it all figured out so that we get a reason to deplore our flawed lives. But behind those thunderous victories and fanfare, many of the world's most famous sports stars have battled severe depression and taught us that sadness, loneliness, OCD or anxiety can hit anyone......
.....So, if you are currently experiencing severe anxiety or depression, understand that you're not the only one; not even by a long shot. These athletes have been screaming out loud that it's totally OK to feel like shit and seek help. Just realising that there's a problem is liberating and you can thrive despite it......
...more

Bethany`s Notes: Think professional athletes have it all? Think again. There is a lot of pressure that goes with those elite skills. Here are Six athletes tell their struggle with depression in this article and let you know those who struggle are not alone.
---
.....
"Losers," a new eight-part Netflix original docuseries, gives viewers access to athletes behind some of the world`s most well-publicized sports defeats and the surprisingly sweet life lessons they found in failure.....
.....Is it sometimes therapeutic to reflect on defeat?
Athletes can, and do, learn from their losses and mistakes. In most elite athletes, such as the ones in this brilliant documentary series, losses act to increase motivation and signal that something in their tool set has to be adjusted.
Learning after loss usually occurs when athletes are able to objectively focus on the process that could be improved while keeping in mind their positive efforts. In an optimization approach the athlete would be taught, whenever possible, not to think about the loss, or things associated with the it immediately after the event. Rather, the focus should be on things unrelated to the defeat immediately after the event or positive things that were performed in the loss.....
...more

Bethany`s Notes: A great Q&A with Brad Donohue on the recent Netflix series which talks about losing at the highest level. Check out the series and send me your feedback.
---
.....He ate less and less; he worked out more and more. He lost almost 30 lbs and was eating 500 calories a day.
His story — and eating disorders among men — is more common than one might think. Roughly one in three people struggling with eating disorders is male, according to the National Eating Disorders Association......
.....The very culture surrounding athletics means that these eating disorders will often go untreated, and often, the athlete`s weight loss will be celebrated. Among his teammates and coaches, Davis told O`Brien that his weight loss was "lauded."
Rather than being seen as dangerous, the rigid discipline exhibited by athletes regarding their eating and exercise habits was seen as a sign of strength among many of the male athletes O`Brien interviewed.....
...more

Bethany`s Notes: Men struggle with body image issues too but it is much harder to identify. This is a great article to read along with an HBO clip about the extremeness of being `fit` for sport.
---
Imagine a common scenario, two athletes on the bench. One struggling with depression, and one recovering from surgery to repair a ruptured Achilles tendon. Which seems more severe?....
.....Society admires collegiate athletes with an often overly glamorized perception characterized by misconceptions of a "free ride." We often neglect to acknowledge the prevalence of mental illness that accompanies this demanding lifestyle. According to researchers at Drexel University and Kean University, nearly 25% of collegiate athletes reported "clinically relevant" levels of depressive symptoms......
...more

Bethany`s Notes: One student athlete`s personal story and a call for more to be done.
---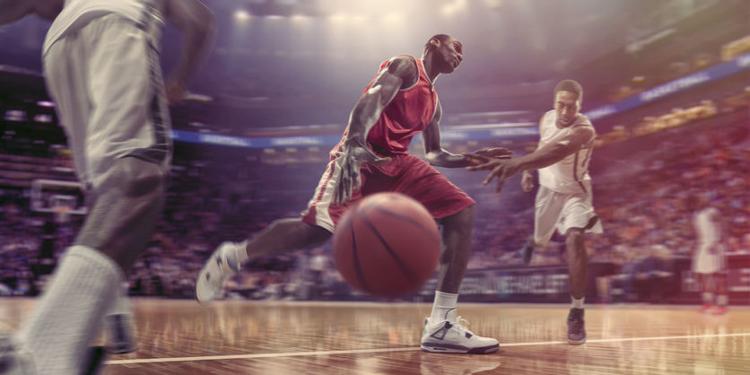 ....."I think we live a bit in the age of anxiety. Those players we're talking about – what strikes me is they are truly unhappy," Silver said. "This is not some show they're putting on for the media. To the outside world, they see the fame, the money, all the trappings that go with it; they're the best in the world at what they do. They say, 'How is it possible they can be complaining,' and I hear this on the television all the time. A lot of these young men are genuinely unhappy."'.....
...more

Bethany`s Notes: The NBA commissioner talks openly and honestly about mental health in sport. Social media has played a huge role with all the expectations and feeling more and more isolated.
---
...."We didn`t know about the racing thoughts and the obsessing over different things and the nightmares," Christine says. "We only knew about the headaches."
At the end of January, the family says, Catlin attempted suicide.
"She had carefully planned it out and had an email she wrote before that she had scheduled for hours after she was already dead," Christine says. "We got it and thought it was a joke for a minute, then called the police."
The suicide attempt left Catlin with lung and heart issues, Colin says. Her family and her coaches persuaded her to rest, and she withdrew from the 2019 Track Cycling World Championships.
But the incident was far from behind them, and she appeared frustrated. "She told me she hated failing the suicide attempt," Colin says......

...more

Bethany`s Notes: A sad day for sports fans. There are quite a few stories out there talking about Kelly Catlin and all she had to offer in life. She was a grad student at Stanford, fluent in Chinese, a mathematician, a musician, and a top athlete. The struggles are real!
---
.....It is a thin line to walk, especially if you take your athletics really seriously, put in lots of time and effort, feel guilty for missing training or aimless on rest days. You may be a dedicated athlete doing 'whatever it takes' to succeed. But, if doing whatever it takes pushes you into conflict with friends or family, and what you're sacrificing is more than physically or mentally healthy, you may have crossed the line from dedicated to addicted......
.....Our research found that the level of potential risk of addiction increases the greater the amount of technology is involved with your training. Specifically, technologies such as GPS watches (used by 93% of those questioned), fitness trackers (used by 84%) or social media (used by 70%) are so 'sticky' that athletes using them in training have increased risk of becoming addicted to exercise......
...more

Bethany`s Notes: Are you addicted or know someone who is addicted? Sometimes I have my student athletes go for `no watch` runs. They cannot take a watch on their run and just have to go on effort. I honestly don`t care how far they go but rather they don`t pay attention to their watch.
---
"Let us be able to lose gracefully and to win courteously; to accept criticism as well as praise; and to appreciate the attitude of the other fellow at all times."
That timeless advice was offered by James Naismith, a young gym instructor for the Young Men's Christian Association in Springfield, Mass. He invented the sport known as basketball in 1891 because he was looking for a way to channel the energies of young men between baseball and football seasons.....
.....Understanding the passion, purpose and importance of your goals and dreams can underscore the need to place importance on the qualities that drive success. Having the right attitude toward consistent self-evaluation and self-growth will contribute to your chances for pinnacle success!....
...more

Bethany`s Notes: As we come upon March Madness season let`s reflect on why we compete in, coach, or watch sports. It is always good to reevaluate your reasons and purpose.
---
.....According to Mental Health America, men are less likely to seek help for depression, substance abuse and stressful life events due to reluctance to talk, social norms aka the stigma that surrounds men's mental health and downplaying symptoms. The worry becomes that student-athletes are trained to fight through tough obstacles when it comes to their athletic ventures, and that mindset leads to reluctance to open up and rely on outside help to deal with mental health issues that they may be confronting......
.....Towards the end of the video, Sam Hauser says Markus is doing this because he wants to spread awareness and encourage not only student athletes, but everybody to ask for help if they are going through something, because the worst thing you can do is deal with it alone. Sam's right. Do not deal with it alone because like I said earlier, almost one out of every five people are dealing with some sort of mental illness. You are not alone.....
...more

Bethany`s Notes: This week there were a lot of stories that talked about men and mental health. I`m glad I can share this one which is more local to the state I live in. Watch the video if you have time.
---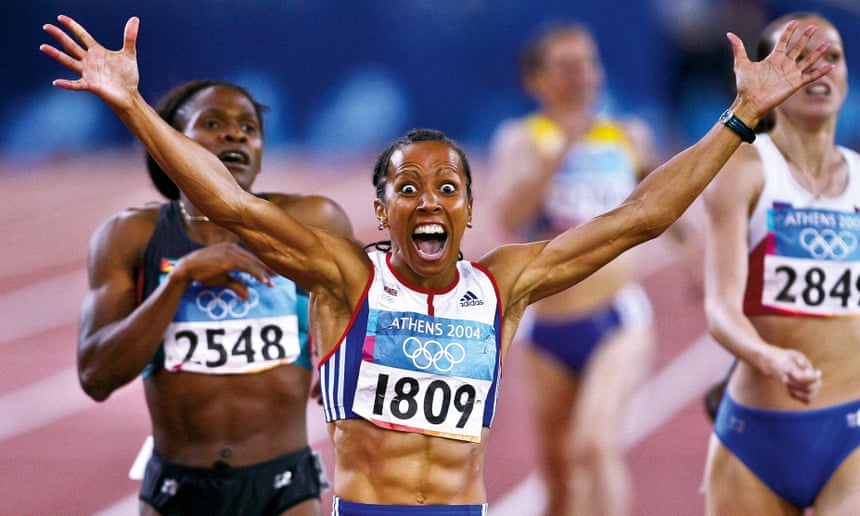 ....A year after winning double gold, Dame Kelly wrote an autobiography in which she told us exactly what she had been through. Back then, hardly anybody talked about their mental health, let alone admitted to self-harming. Holmes did. And since then, she has done as much as anybody in public life to make mental health part of everyday conversation. "We're all just people trying to get through life, and life gets tough sometimes," she says. "Everybody's aware of people who have struggled. But whether we open our eyes to it is a different matter.".....
.....How long did she self-harm for? "I don't know. I was in such a state. I was just so annoyed with my body, so annoyed with everything going wrong. In your head, you're screaming so loud. That's what people don't understand, the scream inside. I was hurting my body because it was really letting me down."

She never told anybody she was self-harming. She couldn't – not if she wanted to continue competing. "It was all about positive attitudes, reaching the highest levels, staying focused, not looking like you were a weak athlete, not bringing other people around you down.".....
...more

Bethany`s Notes: A great article on Kelly Holmes from Great Britain. Her story is amazing and she tells it honestly and just like it is. I think we have come a long way since 2004 talking about mental health at the elite level.
---
---
Thanks for your interest in Beyond the Outcome.

Brewster just recently completed her Master`s Degree in Marriage and Family Therapy. She is interested in applying systemic therapies in team and individual settings.
Players are often not only competing with other teams, they also compete with each other for positions, playing time, and, in some cases, scholarship money. These unique team circumstances can lead to conflict within and among team members, including the coaching staff. The need for more information on mental health is essential for both coaches and athletes. This website provides a gathering of information and resources to help serve the sports community.


Brewster is the current cross country/track and field coach for Edgewood College, located in Madison, Wisconsin. A highly decorated student-athlete while at the University of Wisconsin, Brewster has a total of 11 Big Ten championships to her credit. She was an All-American selection six times during her career. Post collegiately, she competed in the 1500m at the 2004 Summer Olympic Trails in Sacramento, CA. Brewster is a USATF Level 1 and 2 certified coach.
...more
Start Week: 8 - Query String:SELECT * FROM sports WHERE `issue` > 8 and volume = 7 OR `issue` > 90 ORDER BY sortorder