---
Beyond the Outcome is a searchable collection of articles about current topics in athlete mental health. I hope this helps you as an athlete or coach in developing awareness of mental health and reducing the stigma associated with it.

...more
---
HBO Max's 'Real Sports With Bryant Gumbel' is diving into a tough subject and one that needs to be discussed! Over the last year with the COVID-19 pandemic taking place, it locked everyone inside, including young men and women who should have been outdoors exercising and socializing.
Unfortunately, for many of these young people, they turned to other things while being locked inside, including alcohol. Hear the story from one mother, whose son fell into depression while being indoors and drank every drop of alcohol in their home!....Watch the video here....
April 2021 | HBO
...more

Bethany`s Notes: A great video about high school sports and how the pandemic has impacted their mental health. The video is great showcasing a pediatric doctor who says, "I think the risk of not playing is greater than the risk of playing HS sports (for mental health purposes during this pandemic).
---
College athletes' lives have been upended due to the sudden impact of the COVID-19 pandemic. In spring 2020, athletes lost their competition seasons, face-to-face contact with their coaches and teammates, access to their training facilities and equipment, and faced additional struggles specific to the COVID-19 pandemic (e.g., financial, health concerns). The purpose of this paper is to outline strategies coaches can employ to create a caring and task-involving climate on their teams to help athletes thrive during the COVID-19 pandemic. The strategies came from a research study conducted to assess the responses of coaches and teammates that athletes perceived to be supportive during the COVID-19 pandemic.
...more

Bethany`s Notes: If you are looking for an academic article here`s a good one to read. Dig in and see what ways you can better support your team through the pandemic.
---
.....
Serving as Iowa State Athletics` mental health and educational enrichment coordinator, Blair has over six years of clinical experience along with a Master of Science degree in mental health counseling from Drake University.
Blair`s focus has always been driven by developing a network of care for student athletes.
The care that Blair and the rest of the Iowa State sports medicine team provide is treated like a conversation and a connection with each athlete, not an interrogation to find out what could be bothering an athlete.
And with all of the sports at Iowa State having to adjust to new struggles and setbacks over the last academic year, Blair has made it her mission to be available at a time when athletes have needed it most.
"Being authentically available is always a priority for me," Blair said.
It starts with a unique approach of specialized, individually tailored mental health services coming together in what Iowa State staff calls coordinated care......
...more

Bethany`s Notes: This is a great approach to mental health...I love this coordinated care model as every student needs someone different. Some need to see a therapist, some need a break from sport, some need a shift in mindset. This care makes each athlete an individual and they are treated for their need specifically.
---
.....
"It's huge when it happens," said Steinfort. "These are super successful people, who are often viewed as paragons of strength or perfection. Coming forward shows that even though they're viewed that way, they're not immune from mental and emotional struggles. By them normalizing these issues, and sharing what they did to get through their struggles, including connecting with support services, that changes the behavior of the many people who follow them — via social media or other means.".....
...more

Bethany`s Notes: When elite athletes are honest about their mental health struggles more people are likely to come forward and be vulnerable about their struggles too.
---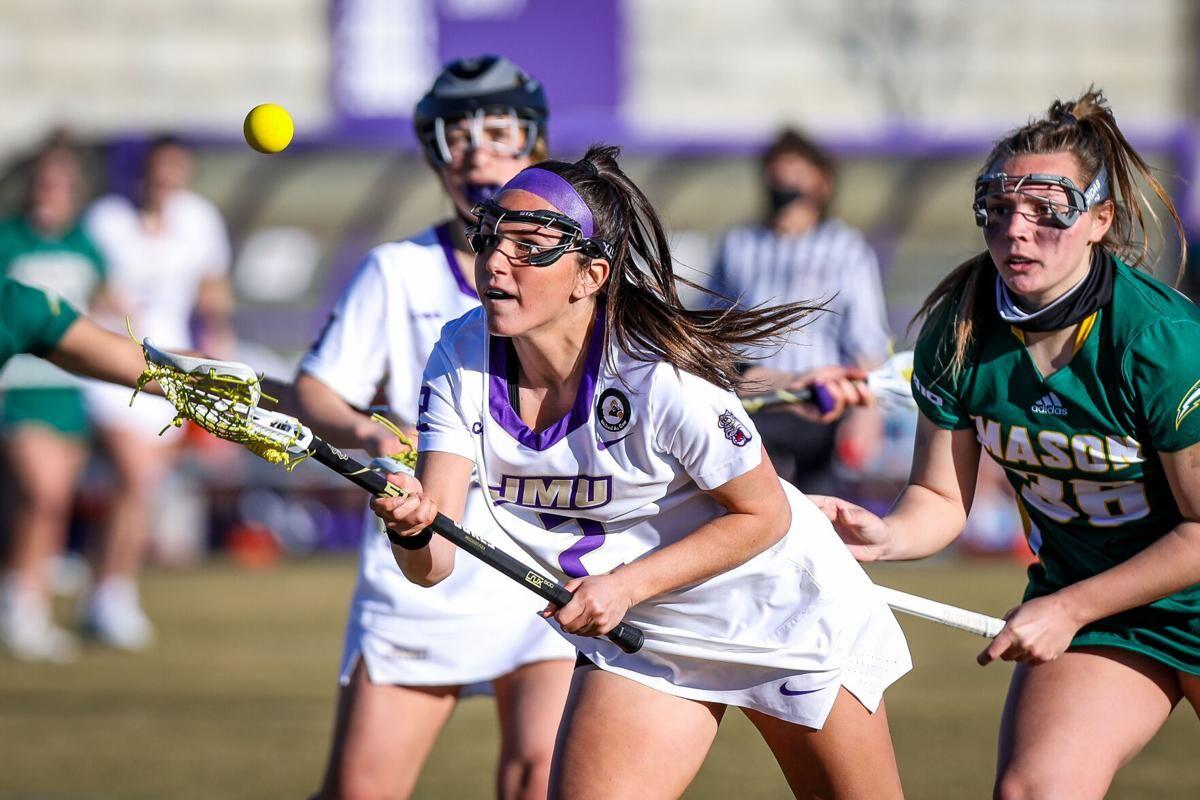 .....Despite dedicating many hours a week to their sport, athletes are still students and must balance both responsibilities. Athletes work with professors at the beginning of the semester, letting them know when they have to miss a class due to games. Durkin said not having a complete schedule when classes started created challenges for some of her teammates.
"Professors would not be open to having someone retake a test because at the last minute, [there was a game]," Durkin said. "I don't think they realize it's caused us a lot of stress, too. It's not our fault."
The process of finding out a game has been postponed or canceled can vary for each team. Klaes and baseball head coach Marlin Ikenberry both feel that communication with the team is an important first step.
"Once we find out that it's been postponed, we get on a Zoom call with the team," Ikenberry said. "One of the things we've talked about since day one is adversity and how we handle it — the teams that have been the most successful are the ones that can handle the adversity.".....
...more

Bethany`s Notes: Being a college student athlete this spring has even bigger challenges with games being postponed, cancelled, or added last minute while student athletes scramble to inform their professors of their ever changing schedule.
---
....."Adolescent and young adult participation in esports continues to grow an exponential rate. Despite the social, recreational, and cognitive benefits of competitive gaming, there are risks and challenges to the overall well-being of esports athletes that are currently going unaddressed," stated Dr. David Wyrick, President of Prevention Strategies and Founding Director of the Institute to Promote Athlete Health & Wellness.
The primary goals of TEAMS are:
• To establish a nationally representative foundation of esports athlete data
• To leverage data into opportunities for innovative research and development that will support collegiate esports athlete academics, health, and well-being
Additionally, the research will explore:
• Gaming volume and its implications
• Coaching and teammate effects
• Online toxicity in gaming
• Academic & professional interest in esports.....
...more

Bethany`s Notes: Although some might not view Esports as a sport the growing interest in it says it is here to stay.
---
....."It's our life," Palmer said. "It's what we love. And a lot of times you want to perform to the best of your ability for those people. And because you fell in love with that game or that sport at an early age, sometimes that pressure gets too much."
The mental health of student athletes is something Megan`s more aware of than ever. She overlooked it through the first half of her life.
"We have been asked since the young age of like 5 or 6 to push through everything mentally and physically," she said.
Megan admits she suffers from anxiety and OCD. She recognizes it was born in the early success she had as an athlete, from being a rocket-armed shortstop who earned four varsity letters and All Greater Rochester status at Fairport High, to her record-breaking interscholastic career as a varsity swimmer.....
...more

Bethany`s Notes: A student-athlete mentorship program may be a great way to help ease the expectations around performance and understanding that everyone goes through tough periods.
---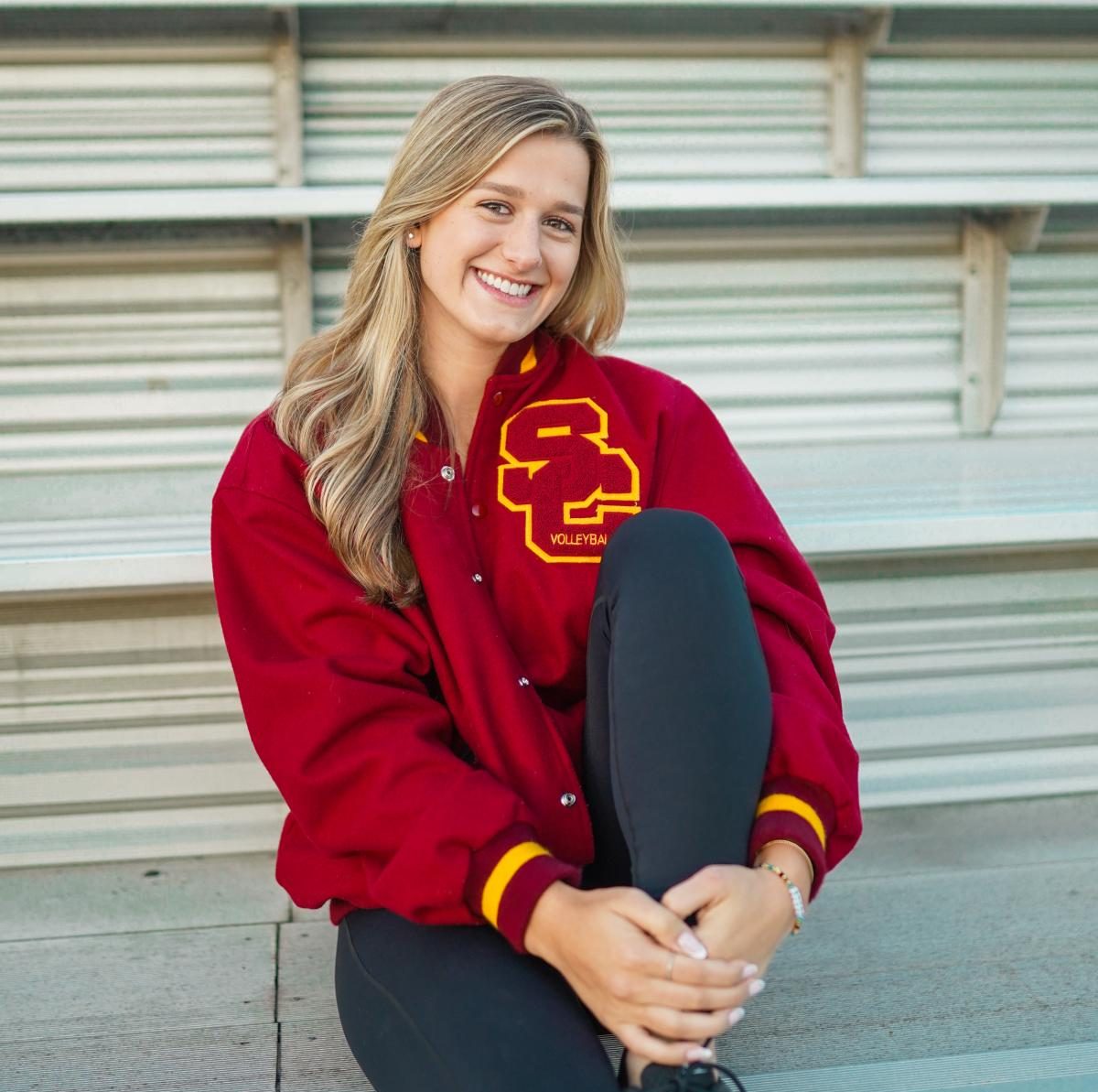 .....
Eventually, Garrick started seeing a therapist who was a tremendous help during her recovery. As an athlete, she found familiarity in sitting down with someone to work on her mental health; it was reminiscent of how she looked to coaches and trainers to help with her physical health. "If you're struggling with your sport, you stay extra, you get more reps, you watch film, you sit with your coach," Garrick said. "Seeing a therapist was like watching films with a coach." ....
.
.....
Garrick emphasized that the message she wanted to convey through her talk was not just limited to athletics. "Everyone is a part of this conversation," she said. "You don't have to fit a mold. Your body can do amazing things for you and not look a certain way."......
...more

Bethany`s Notes: It`s always wonderful to hear about personal stories. Imagine if athletes saw a therapist as a coach...just someone who is helping you try to get better and what you want to do.
---
....Each athlete struggled to know when to reach out for support. When they would try to downplay the severity of their respective injuries, it made things worse for themselves, and their silence left those closest to them unaware of that reality.
"The mental health aspect of an injury cannot be ignored," Dona said. "Some think it's easier to not show any signs of such issues or not to think about them. As an athlete, you are already on a pedestal. You don't always have to be stellar."
Jessica Bartley, the director of mental health at the U.S. Olympic and Paralympic Committee, said the stigma around "mental toughness" is the biggest issue when it comes to dealing with such issues. While 83% of student-athletes do reach out to coaches when struggling, more female athletes seek out mental health support resources than male athletes.....
...more

Bethany Notes: A nonprofit group called Morgan`s Message is getting the word out about mental health through ambassadors on both college and high school campuses.
---
.....T
he United States Olympic and Paralympic Committee (USOPC) has launched a 24-seven mental health support line for athletes to coincide with Mental Health Awareness Month.
An online registry of mental health providers has also been announced by the USOPC, allowing Olympic and Paralympic athletes to search for licensed support.
The providers will have been through a background check, SafeSport training and anti-doping training, the USOPC says, and will include professional counselors, marriage and family therapists, psychologists, psychiatrists and social workers.....
....."The development and launch of these resources took an immense amount of collaboration and personalization so that each Team USA athlete is able to easily utilise these resources."
May is Mental Health Awareness Month in the US.
To mark the occasion, the Team USA social media channels will also be showing a series of panels on topical issues titled "Wellness with Team USA presented by DeVry University" and hosted by five-time Olympic swimming champion Missy Franklin......
...more

Bethany`s Notes: Nice to see our elites having all access to help if they need it. I would encourage you to check out the Wellness with Team USA videos that will be coming out during month of May.
---
---
Thanks for your interest in Beyond the Outcome.

Brewster just recently completed her Master`s Degree in Marriage and Family Therapy. She is interested in applying systemic therapies in team and individual settings.
Players are often not only competing with other teams, they also compete with each other for positions, playing time, and, in some cases, scholarship money. These unique team circumstances can lead to conflict within and among team members, including the coaching staff. The need for more information on mental health is essential for both coaches and athletes. This website provides a gathering of information and resources to help serve the sports community.


Brewster is the current cross country/track and field coach for Edgewood College, located in Madison, Wisconsin. A highly decorated student-athlete while at the University of Wisconsin, Brewster has a total of 11 Big Ten championships to her credit. She was an All-American selection six times during her career. Post collegiately, she competed in the 1500m at the 2004 Summer Olympic Trails in Sacramento, CA. Brewster is a USATF Level 1 and 2 certified coach.
...more
Start Week: 16 - Query String:SELECT * FROM sports WHERE `issue` > 16 and volume = 9 OR `issue` > 90 ORDER BY sortorder