---
Beyond the Outcome is a searchable collection of articles about current topics in athlete mental health. I hope this helps you as an athlete or coach in developing awareness of mental health and reducing the stigma associated with it.

...more
---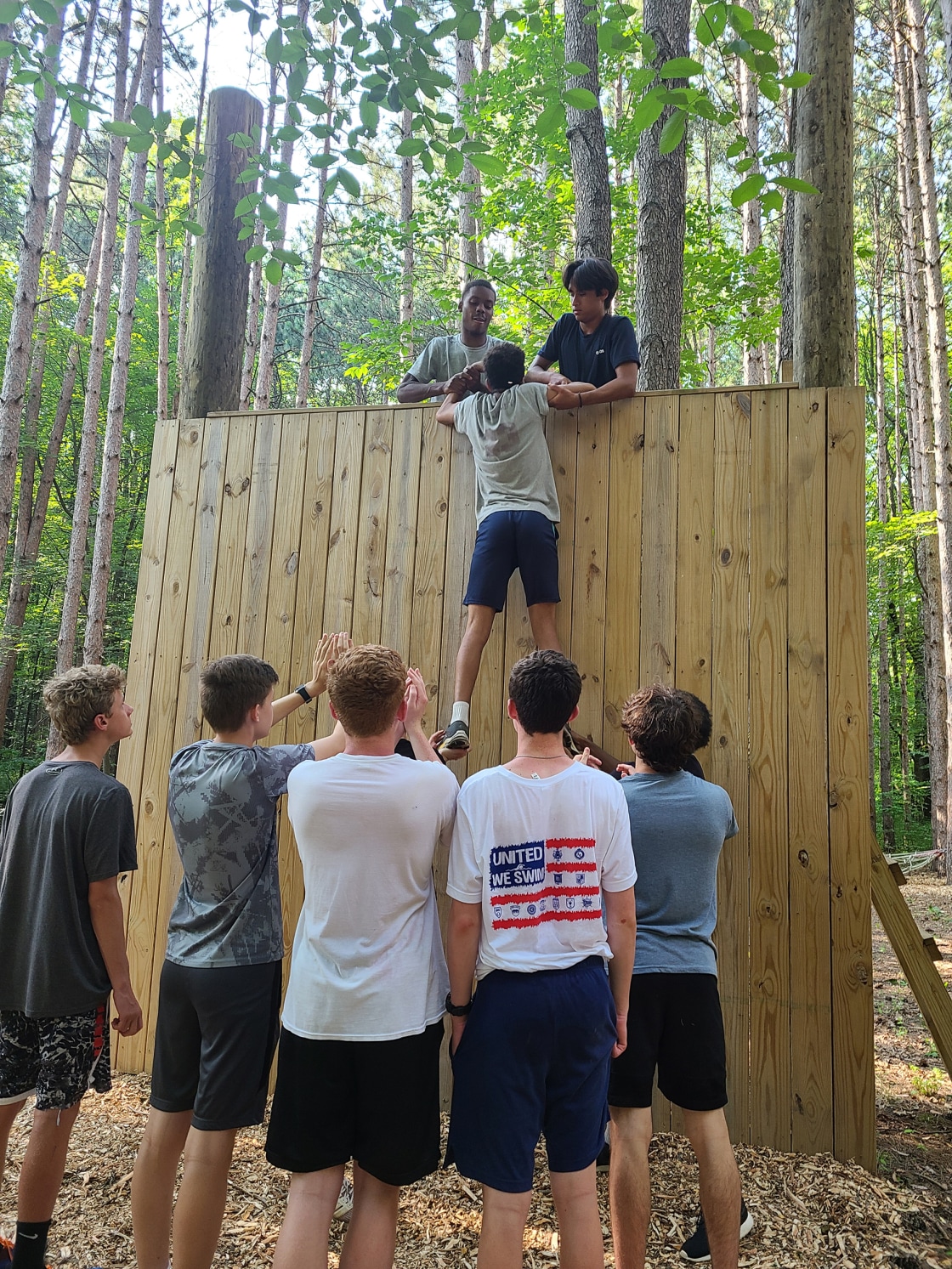 .....Mutebi remembers football coach Matt Lewis as an early adopter of Be Nice and encouraging his players to be more open about their feelings. Nice isn't just a way to behave. It is also a pneumonic that helps coaches understand what to do: "Notice, Invite, Challenge and Empower."
"It's real simple. 'Notice,' notice what is good, what is right so I can notice what is different. 'Invite' myself to start a conversation, invite myself to let the person know what I noticed in them that I see that's not typical behavior … 'Challenge' that person to talk about it. Challenge that person to possibly get resources and at that point I'm going to give resources," Christy Buck, the executive director of the Mental Health Foundation of Western Michigan, told Snow. "'E' is for 'Empowerment' … empowering that individual with resiliency, acknowledging what protective factors they already have within themselves.".....
...more

Bethany`s Notes: HS coaches in Michigan are finding ways to Be Nice to one another and find ways to engage and interact with their athletes to allow them to be more open and honest about their struggles.
---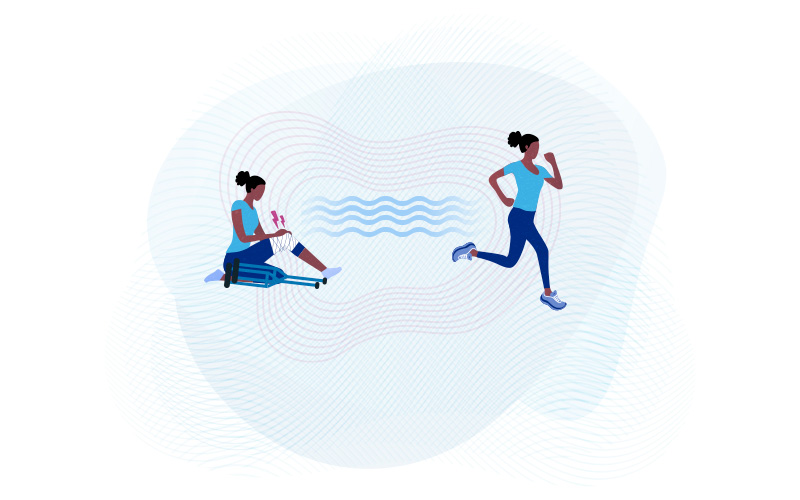 .....
That's why it's important to look out for an injured athlete's mental health as well as their physical health. An injury that takes an athlete out of play for a long period can be traumatizing for someone who has structured their life around sports. If their medical team understands this, they can watch for maladaptive responses and be ready to help patients who are struggling.....
.....
The goal of medicine is taking care of the whole person — not just their condition or injury. While mental health issues fall outside of traditional orthopedic training, simply asking a patient how they're coping from an emotional standpoint can be extremely valuable to their recovery.
It's also helpful to normalize the situation for patients and families. Most athletes are not accustomed to showing weakness. If they are sad or upset, many try to fight through their feelings or push them aside. Providers can help change this culture by letting patients know it's OK if they are struggling emotionally and that there are ways to get help.....
...more

Bethany`s Notes: The whole person needs to be taken into account when working through injuries.
---
....
In an article
for The Conversation
researchers, Courtney Walton and Andrew Bennie, posed the crucial yet daunting question for athletes: "what's next?" Walton and Bennie published another research paper
in May 2021 exploring athletes' mental health by interviewing 18 Australian athletes who had competed in the 2016 Rio Games. The study also found that athletes and their well-being receive less attention in the post-Olympic phase (POP).....
.....
The study also noted that some athletes often do not have clear plans, or are often uncertain about whether to retire or continue competing, according to the study, that's when difficulties emerge. One athlete is quoted saying:
"When you get home it`s really lonely [...] It`s quite depressing, and it is a little bit overwhelming, starting from square one again."..
...more

Bethany Notes: Whether it be the Olympics, the NCAA championships, or the state meet how are we helping athletes with their post championship phase? Are we reminding them that they are more than their sport and sport is something they do and not who they are as people?
---
.....
Shortly before a big swim race, when the pressure of competition looms, Paralympic gold medalist
Anastasia Pagonis
likes to go into a different room. Not a physical room, but a mental room—a place where
stress
, expectations, and fear of failure morph into something positive, something fun.
This strategy isn't about escaping reality. After all, "there's no way you're going to get rid of the pressure," the 17-year-old athlete and rising social media star tells SELF. Rather, it's about reframing negative thoughts.
"I think about the pressure not [as], Oh my gosh, the whole world is watching me, what if I fail?," Pagnois says, but instead as, "the whole world is watching me, and they want me to succeed.".....
...more

Bethany`s Notes: Pagonis shares seven strategies she uses to manage her mental health when she is competing.
---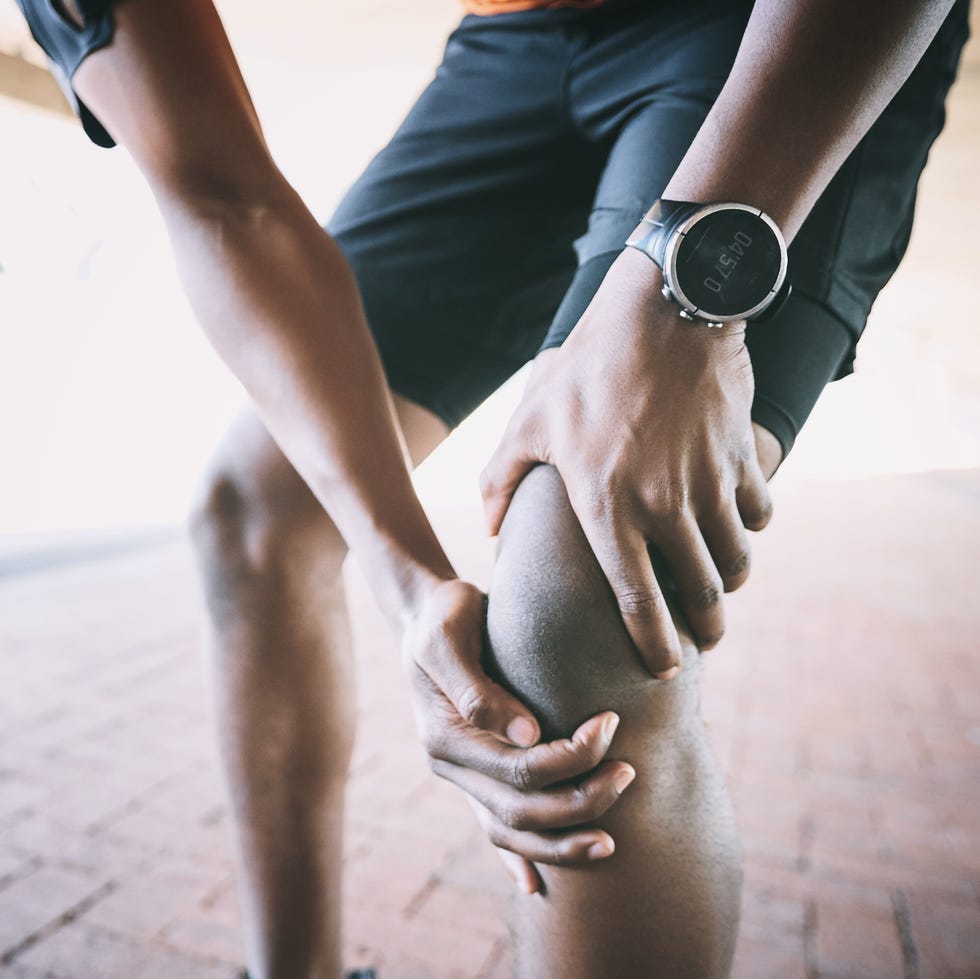 .....
The unfortunate reality is that, for many, prioritizing mental health is one of those things that falls by the wayside when things are good; some have a tendency to only focus on it when something bad happens.
But Blom says it's important to regularly support your mental health. Not only does it make finding help easier—taking that first step is often a real barrier in getting professional help—but it allows time to figure out what works best for
you
, given mental health is not a one-size fits-all situation.....
.....
One way to battle this: look back. "One of the greatest predictors of present and future success is past success," Griffith says. "When athletes take time to think about moments of achievement—sport-specific or otherwise—it can help generate feelings of competence and self-efficacy.".....
...more

Bethany`s Notes: When we focus on mental health regularly and make it a daily priority we know how and what seems off and perhaps what we need to do to get the help we need.
---
.....
"I love working with college athletes, especially considering what they face today," Widman said. "If you want to get to what I call an elite mindset, you have to take care of your mental health first. I believe high performing perfectionists, females even more so, are at more for depression and anxiety and other health conditions. So if you don't take care of your mental health, it's very difficult to actually develop a high performance mindset in any endeavor in sports or life.".....
.....
"It's a mantra I believe in and try to get every team I work with to. It requires building deeper relationships with each other, the willingness to be vulnerable with each other, and to do this off the court so it'll help on the court. The two things that I know have truly separated the best from the rest are the teams that truly embrace their role and learn how to come together as a team and my goal is to have every team in a position to max out when it matters the most.".....
...more

Bethany`s Notes: How are you helping student athletes to develop a high performance mindset? Do you practice skills regularly? If not, why not?
---
I strongly believe that wellbeing is the foundation of high performance. For too long wellbeing and performance have been viewed as opposite ends of the spectrum, when in reality they go hand in hand. You cannot have one without the other.
With the backdrop of the Tokyo Olympics, it's a timely opportunity to explore how workplace health is absolutely crucial to performance and wellbeing.
Throughout my time in elite sport, I learned many lessons about the links between the two. I was very fortunate to be a professional athlete and represent Great Britain at two Olympic Games. But during that time I struggled with my mental health and was ultimately diagnosed with depression, bipolar tendencies and anxiety. The journey I have since been on – including therapy, a return to sport and becoming a mental health ambassador – changed my outlook on life. Now, I am proud to lead on performance for national wellbeing platform Champion Health.....
...more

Bethany`s Notes: This is a great article which helps you connect well-being with performance both in sport and in athletics. Take a look and see which areas you can work on.
---
.....
The doctor tried to put me on medication, but I was too stubborn.
I`m not weak. I have been through much worse than this in the past, and I managed. I`m a survivor," I thought to myself.
I would spend the next month trying to muscle my way through it.
With this new information, I could take back control of my mind, or so I thought.
I spent weeks reading self-help books, trying meditation, changing my diet, quitting booze, talking, writing, even ice baths - you name it, I tried it.
And then, before I knew it, I was back on that couch in the dark with curtains shut.
I hadn`t surfed or kiteboarded in over a month, and I had zero physical energy or motivation. But I wasn`t ready to throw in the towel.
So in one last attempt, I scraped myself off the couch and forced myself to go kite, back to my happy place, the place that fixed everything: the ocean.....
...more

Bethany`s Notes: The honesty of mental illness from a water sport athlete. I enjoy reading articles from sports that don`t regularly get highlighted (rodeo, surfing, BMX, etc..). Everyone is dealing with something and it`s okay to ask for help.
---
.....Is it reasonable to require every sports organization to retain one full-time clinical mental health professional for every 50 athletes in its program? Most universities now have one athletic trainer for every 25 to 30 student-athletes. If we used the same formula, Alabama would need to have a staff of 18 mental health clinicians to serve its sport participants. But, let's start with a ratio of one licensed clinician for every 50 athletes....
.....
In other words, to perform at peak, athletes must be free of psychological and emotional encumbrance. Thus, if it's all about the wins (as it surely is), creating fully staffed and funded mental health initiatives is a
wise
investment. If an athlete's mind is clear, they can perform better. However, I'd rather not look at this issue through a transactional lens. Caring for the mental health of athletes is simply the right thing to do. They are the heart and soul, the guts, of the organization.....
...more

Bethany`s Notes: How should colleges support student athletes and their mental health? Should each college have a mental health professional on staff for student athletes only? Is this asking too much? What about the Division of the school, should that matter? Lots of questions with few answers.
---
.....
Recently, more athletes have publicly discussed the toll it takes to compete on the world stage. These athletes have taught us
that
we need more open and honest discussions about mental health and counseling
.
Helping someone find a counselor can literally save their life.
While at times I help athletes and high achievers get in the zone on
demand, I also help them understand their own recipe for wellness and to know when they feel off balance. In order to understand when and how to address mental health concerns, we must understand what if feels like to be balanced......
...more

Bethany`s Notes: What does it mean for the student athletes you work with to be balanced? Do you give them time away from their sport in season? Are you identifying those who feel obligated to be there verses those who choose to be there? Do you meet students where they are at with their desire to be better?
---
.....
Be Better has partnered with a local agency called Mosaic Counseling that pairs patients with a counselor based on specific needs, profile, personality, and other qualifiers. Mosaic provides Be Better with two to four therapists at any given time, while Be Better gives office space in return. In addition, Be Better has plans to partner with Ottawa County`s mobile crisis unit with hopes to be able to directly help people going through a mental health crisis.
"Ian was always the guy who saw in others the struggles he himself was dealing with," said Miskelley. "He was always the one who said I want to try and help the other person. So we said, we obviously couldn`t help him, but if I can save one person from this fate, then we will have accomplished much. And I think that to me is the legacy we`re trying to carry forward for Ian.".....
...more

Bethany`s Notes: To celebrate one`s life and give back at the same time is one way the Miskelley family is coping with the passing of their son Ian. Whether it is in Ann Arbor or their hometown of Holland they want to help and reach as many people are possible who are struggling with mental illness.
---
.....It is often spoken about in psychology that changing our thoughts and feelings can influence our behaviour, but scientists at Stanford University are showing the reverse is true.
Changing behaviour first is a powerful way of influencing our thoughts and feelings – and our overall health......
....This is also a reminder to us adults about the importance of taking action, not over thinking things and waiting for the right time to do something.
To really improve our mental state, getting out on that bike is maybe the best thing you could do today....
...more

Bethany Notes: You have the ability to change your behavior and your thoughts.
---
....."Mental health is kind of that silent illness that people do a really good job making sure that they`re okay, when really, they`re not okay," Laurel head football coach Mike Ludwig said.....
.....
t`s no secret today that social media -- sports-related or not -- intensifies expectations and anxiety for kids trying to perform well, or fit in at school.
"And then they watch the responses and expectations of people who are not involved in what they do, and that`s difficult for them," Desin explained. "Staying away (from social), to whatever degree you can, would be my advice.".....
...more

Bethany`s Notes: Sometimes the best thing you can do as a coach or parent is to listen. It`s easy to speak and give advice but just try listening first.
---
Nobody really questions when an athlete takes time to recover from physical injuries. On the other hand, there is oftentimes less understanding and tolerance when athletes take a break for their mental health.
Author Wendy Tamis Robbins was a college athlete who struggled with anxiety and is sharing her journey with the world in her newest book. "The Box: An Invitation to Freedom From Anxiety" chronicles her decades-long struggle and path to finding freedom. She joins New Day NW to talk about the pressure to be perfect, Simone Biles` decision to drop from the team finals at the 2020 Tokyo Olympics, and the stigma surrounding mental health.
...more

Bethany`s Notes: A new recommended read out there talking about the lifelong struggle of mental illness for this former collegiate athlete.
---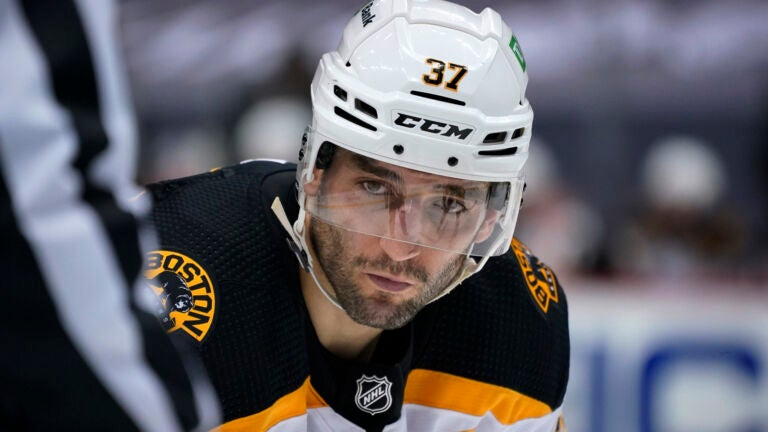 ....."I think it's something that, I guess earlier in my career it was not something we were talking a lot about, even though it was still very important," the longtime Bruin said after the team's first captain's practice
Monday. "It was something that was almost taboo at times and frowned upon.".....
.....
The veteran Bruins center has spoken about his own struggles with depression after suffering a season-ending concussion in 2007, saying he ended up "in a dark place for a while" and "didn't feel like himself." When that happened, he credited being able to lean on family, teammates and sports psychologists to help him find his way...
...
...more

Bethany`s Notes: Glad to see progress being made in the NHL. It`s been a long time coming but as more athletes speak out, others will come forward as well.
---
---
Thanks for your interest in Beyond the Outcome.

Brewster just recently completed her Master`s Degree in Marriage and Family Therapy. She is interested in applying systemic therapies in team and individual settings.
Players are often not only competing with other teams, they also compete with each other for positions, playing time, and, in some cases, scholarship money. These unique team circumstances can lead to conflict within and among team members, including the coaching staff. The need for more information on mental health is essential for both coaches and athletes. This website provides a gathering of information and resources to help serve the sports community.


Brewster is the current cross country/track and field coach for Edgewood College, located in Madison, Wisconsin. A highly decorated student-athlete while at the University of Wisconsin, Brewster has a total of 11 Big Ten championships to her credit. She was an All-American selection six times during her career. Post collegiately, she competed in the 1500m at the 2004 Summer Olympic Trails in Sacramento, CA. Brewster is a USATF Level 1 and 2 certified coach.
...more
Start Week: 35 - Query String:SELECT * FROM sports WHERE `issue` > 35 and volume = 9 OR `issue` > 90 ORDER BY sortorder