---
Beyond the Outcome is a searchable collection of articles about current topics in athlete mental health. I hope this helps you as an athlete or coach in developing awareness of mental health and reducing the stigma associated with it.

...more
---
.....Early specialization carries greater risk for athletes, with links to burnout, injury and dropout. An intense investment in sport at an early age may also impact on a child`s identity development, which is a key part of psychological development as they grow up. For example, if a child doesn`t have other hobbies or doesn`t try new activities, it can make them feel like their identity is solely tied to the sport they specialize in.
If an young person`s identity is tied to a single, narrow perception of themselves, they also run the risk of having their sense of self disrupted when this identity is challenged—say through injury, underperformance, or retirement. This could have significant consequences on their confidence, mental health and wellbeing.....
...more

Bethany`s Notes: A lot of this is already known but sometimes it needs to be reiterated. Let kids enjoy a multitude of sports. Let them decide and show interest and initiation in doing more or less. Let the child lead and be a wise parent if you think your child might want to do too much.
---
.....
"I didn't even know if we were going to have a season," says Brewer senior cheerleader Abby Sargent, "definitely as a senior that was really hard."
Subsequent delays to the fall season which eventually happened.
"It is taking so much more away from kids than it has adults," says Orono athletic director Mike Archer.
Constant change of plans really weighed on kids of all ages. But in particular, high school kids.
Confusing, frustrating, angry, sad to have all of that, I mean all of it, disrupted," says sports psychologist Dr. Christine Selby.
It shouldn't be surprising it's hard on kids who are doing their best to make the best out of a difficult situation....
...more

Bethany`s Notes: A two part series of what it is like for HS students in Maine as they await whether they will have a sports season during the winter.
---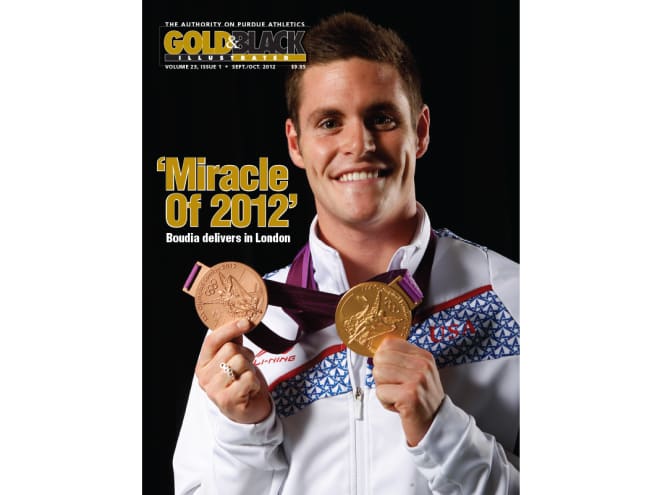 .....
Looking back, when I started to pursue the Olympic journey, I was seven years old. That`s what I wanted to do when I grew up. The main goal was to be at the Olympic Games. I didn`t know what sport that would be (when I was a kid), but I found myself at my first Games in 2008. I think one of the biggest things that fostered my depression was the fact that I was putting everything that I hoped for in the Olympic Games. I came out of the 2008 Olympic Games broken, I didn`t accomplish everything that I wanted to, and so it was like somebody swept the rug underneath my feet and I was kind of directionless. I didn`t know what my purpose was and so that led to the point of just severe depression......
...more

Bethany`s Notes: A great Q&A with David Boudia and his impact on the HBO film "Weight of Gold". One fantastic read or listen for the week.
---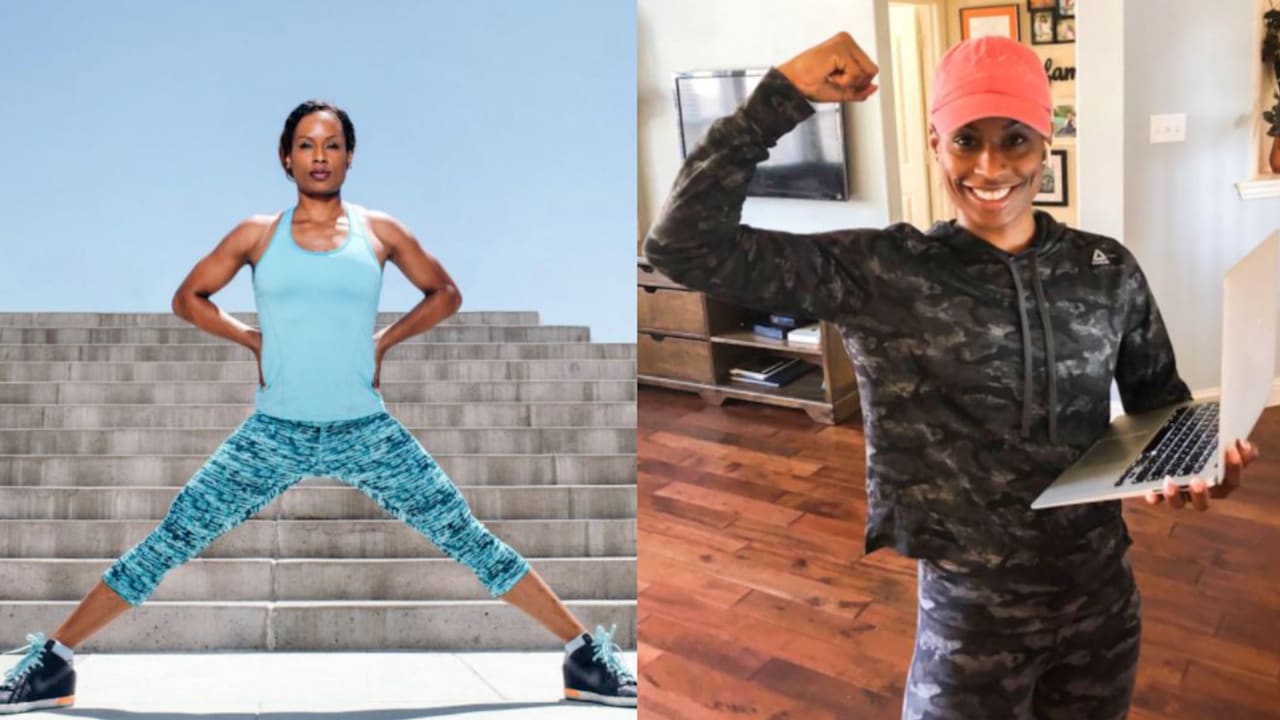 .....Get yourself in peak mental and physical shape with the help of Olympic Channel in 2021.
Olympic State of Mind comprises sport stars showing how they use the techniques of motivation, visualization and mindfulness to aid them in their sporting careers and day-to-day lives.
There is also a range of Airbnb Experiences where you can interact with Olympians who will pass on their advice on topics from goal-setting to being productive and making the most of your morning.
And for the body, there are a number of Home Workouts including the Olympic Day Workout and sport-specific exercises for you to try......
...more

Bethany`s Notes: Some pretty neat ideas here with some great athletes who share their experiences and tools.
---
.....
Local athletic directors have been having virtual meetings to help each other through this.
"I have concerns on my end for adult mental health," says Brewer athletic director David Utterback, "We've been at this for nine or 10 months now. Our whole fixed mindset and approach we've had for so long just got turned upside down."
And Orono came up with a way for the kids to be able to meet with a more open floor.
"Put together a leadership council," says Kohtala, "One of the things that we try to monitor and encourage in those conversations is how are you guys doing? Is there somebody Coach needs to check on?".....
...more

Bethany`s Notes: We have spent a lot of time concerned about students. One thing we need to consider asking is how are our coaches doing? How are the adults who have to relay all these changes and disappointments doing? Are they supported?
---
.....Athletic Director Marc Keller gave an overview of the eight-week program and shared the topics to be addressed each week:
Week One: Coping with COVID-19 response
Week Two: If our county is yellow
Week Three: Identity and self-esteem
Week Four: The athlete and academics
Week Five: Training the athletic mind
Week Six: Leadership
Week Seven: Being 'coachable'
Week Eight: The season's over … what now?.....
...more

Bethany`s Notes: This is a pretty cool concept happening in Maine. What a great opportunity for a school district to get speakers in to talk about this topics.
---
.....
As a young athlete, Quigley would show up to training or a race without a psychological game plan. How she felt mentally was left up to chance – or the outcome of her race. And over time, the grind of being a full-time Olympic athlete started to wear on her psyche. About four years ago, she came to the difficult realization that the sport she loved was no longer making her fulfilled and happy.
"I was feeling stressed and feeling tight and tense coming into a workout and just not enjoying the sport as much," Quigley says. "I should be looking forward to workouts. I should be looking forward to races. Not dreading them.".....
...more

Bethany`s Notes: See what Quigley has been doing over the past 4 years to focus on her mental health and prepare herself to be at her best come 2021. I love her tips and recommendations and would encourage others to consider adding them to their daily routine.
---
.....
A negative state of mind can ruin training days, season, even career for an athlete. Whether the problem stems from a physical injury or an emotional pain at home, the brain`s problem is reflected through mood. Everyone has problems and goes through negative moods but it`s how they deal with these problems is that can set them apart mentally from the rest of the crowd. The common theme between rooting out the problem and solving the problem is communication and trust between athletes and coaches. Without these two, there is a lower chance that the coach can help the athlete get out of the discouragement hole......
...more

Bethany`s Notes: A good read for coaches on how to respond to athletes who are discouraged.
---
.....
"Relationships are the most important thing in my life," Eggleton said on Jan. 13. "And I also mentioned remembering why I row. The reason why I row is because of the relationships that I build with others throughout this sport and the feeling of being in a boat surrounded by four or eight other girls who put everything on the line for you to race down that course."
She is helping to create an awareness campaign and working to bring back University support groups through SAAC, and talking to her teammates both old and young about her experiences and how it is okay to ask a friend for help. .....
...more

Bethany`s Notes: A personal reflection from a member of of the rowing team at the University of Michigan. A good reminder as our `why` for sport.
---
....."It takes lots of courage, first of all, to open up, and second, to find the right person because sometimes it`s not the matter of being a good mental coach," Svitolina said. "It`s a matter of finding the good relationship. It`s the same as finding the right husband, or a tennis coach, or the right friend. You can look for a long time or you can find someone really quick and you can be very lucky with that. So I tried a couple of them, a couple of people that I was suggested by my agent, by my friends, but unfortunately, it didn`t work for me."
"The lady with whom I`m working right now, we found a good connection. She`s really not too picky on how I feel and somehow I open up really easy with her and we share a lot. We try to find the right way for me to make me feel good and just make me feel stronger mentally.".....
...more

Bethany`s Notes: Another professional athlete shares her story of working with a mental coach. Not everyone has access to mental coaches but learning some new skills is a good start.
---
.....
She kept asking herself, "Why me, a successful athlete and coach?"
"You're in denial, you're not aware, and you actually don't believe the people. You begin to think that something is wrong with them, and not you. It takes quite a group of people to get your attention," said McCallie. "You cannot believe your mind has decided to take its own path and operate differently and no point did I ever think that my mind could get away from me in that manner.".....
...more

Bethany`s Notes: Finally, a time for Joanne McCallie to share her story, her struggles. Her book 'Secret Warrior: A Coach & Fighter, On and Off the Court" is released on Feb. 16th.
---
.....Senior forward Isiah Small says he was told the importance of mental health by other coaches in the past, but this school year was the first time he had ever taken action to address his own.
"As you`ve grown up you think you Macho Man," Small says. "All this counseling is not gonna help. You think, 'I don't need to talk to anyone about mental health. I'm good.' But in reality, counseling helps so much. Not just with your mental, but it helps you look at other things from a different point of view."....
.....In a largely patriarchal society, it is sometimes frowned upon for men to speak about their emotions or feelings, a mindset Small says he is all too familiar with. He was taught to remain strong and not show any signs of weakness.
"To me, that's all like a myth," Small says. "For me growing up they always said, 'Men are not supposed to cry. Men are supposed to do everything right. You're supposed to be this tough guy.' In reality, as I started growing up I looked at it from a different standpoint. It's okay for men to cry. It's okay for you to mess up. It's okay for you to go get counseling… It's okay to have a soft spot.".....
...more

Bethany`s Notes: Using counseling during COVID-19 has been helpful for many athletes. It is sometimes their first opportunity to really self-reflect and better understand themselves and their choices.
---
.....
Mental health involves our psychological, emotional, and social well-being. It affects how we think, feel, and act. It also contributes to how we handle stress, relate to others, and make choices. Mental health impacts effective functioning in our daily lives including productive activities (e.g., work, school), healthy relationships (e.g., family, friends), and self-care (e.g., exercise, eating, sleep)......

...more

Bethany`s Notes: Some ideas on how to help the skiing community focus more on their mental health.
---
.....
The NCAA recently decided to allow all division I transfers to play immediately this year.
The committee says it made the decision in order to best support the well-being of these student athletes during uncertain times.
Transfers and mental health experts say it is already making a big difference.
Dr. Monique Marsh-Bell, Baylor's Assistant AD for Mental Health Services, says, "I definitely had some transfers come to me before this new rule came into place, and they were really struggling with all of the change.".....
...more

Bethany`s Notes: The opportunity to transfer without having to sit could be huge for current college transfers given the challenges of COVID-19. Even if they do transfer COVID-19 has it`s way with teams and can show up at any time. Being allowed to play doesn`t always meet you get to play as we have seen around the country.
---
INDIANAPOLIS — After each berating, Chelsea Driver said she would hide in an office in Hilliard Gates arena. As the head athletic trainer for Purdue-Fort Wayne`s women`s basketball team, Driver said she soothed herself by cutting after each of coach Niecee Nelson`s verbal tirades, making wounds so deep on her right hip that the team doctor would sometimes have to stitch them up.
She would try to rationalize the chaos around her, she said. This must just be the way Division I basketball is: filled with bullying and mental abuse. Athletes forced to play with injuries. Players who aren`t in shape shamed. Teammates mocked for depression and anxiety. Food and medical care withheld.
...more

Bethany`s Notes: Athletes and support staff must be listed to and heard. Allegations involving the abuse of power by a coach must be investigated right away. The long term affects of any abuse (mentally, emotionally, verbally) has been documented.
---
---
Thanks for your interest in Beyond the Outcome.

Brewster just recently completed her Master`s Degree in Marriage and Family Therapy. She is interested in applying systemic therapies in team and individual settings.
Players are often not only competing with other teams, they also compete with each other for positions, playing time, and, in some cases, scholarship money. These unique team circumstances can lead to conflict within and among team members, including the coaching staff. The need for more information on mental health is essential for both coaches and athletes. This website provides a gathering of information and resources to help serve the sports community.


Brewster is the current cross country/track and field coach for Edgewood College, located in Madison, Wisconsin. A highly decorated student-athlete while at the University of Wisconsin, Brewster has a total of 11 Big Ten championships to her credit. She was an All-American selection six times during her career. Post collegiately, she competed in the 1500m at the 2004 Summer Olympic Trails in Sacramento, CA. Brewster is a USATF Level 1 and 2 certified coach.
...more
Start Week: 1 - Query String:SELECT * FROM sports WHERE `issue` > 1 and volume = 9 OR `issue` > 90 ORDER BY sortorder