---
Beyond the Outcome is a searchable collection of articles about current topics in athlete mental health. I hope this helps you as an athlete or coach in developing awareness of mental health and reducing the stigma associated with it.

...more
---
.....A standout athlete for years, Mikelle Anthony and her family could pretty much bank on her earning a full-ride scholarship.
In November, she made it official. A senior at Skyview, Anthony signed with the University of Nevada Las Vegas.
Her mother, Kim, also played softball there. Her father, Charles, played football there. They met there. And the plan was for their youngest daughter to excel there, as well.
This was the perfect story.
Or so it seemed......
...more

Bethany`s Notes: It takes a lot of courage and wisdom to give up a scholarship and be who you want to be. This was the right decision for this young lady and I applaud her. Glad she had the support of her family to make the best decision for herself. Every situation is different and we have to trust young adults to make the right decisions here regarding sport and not just follow the money.
---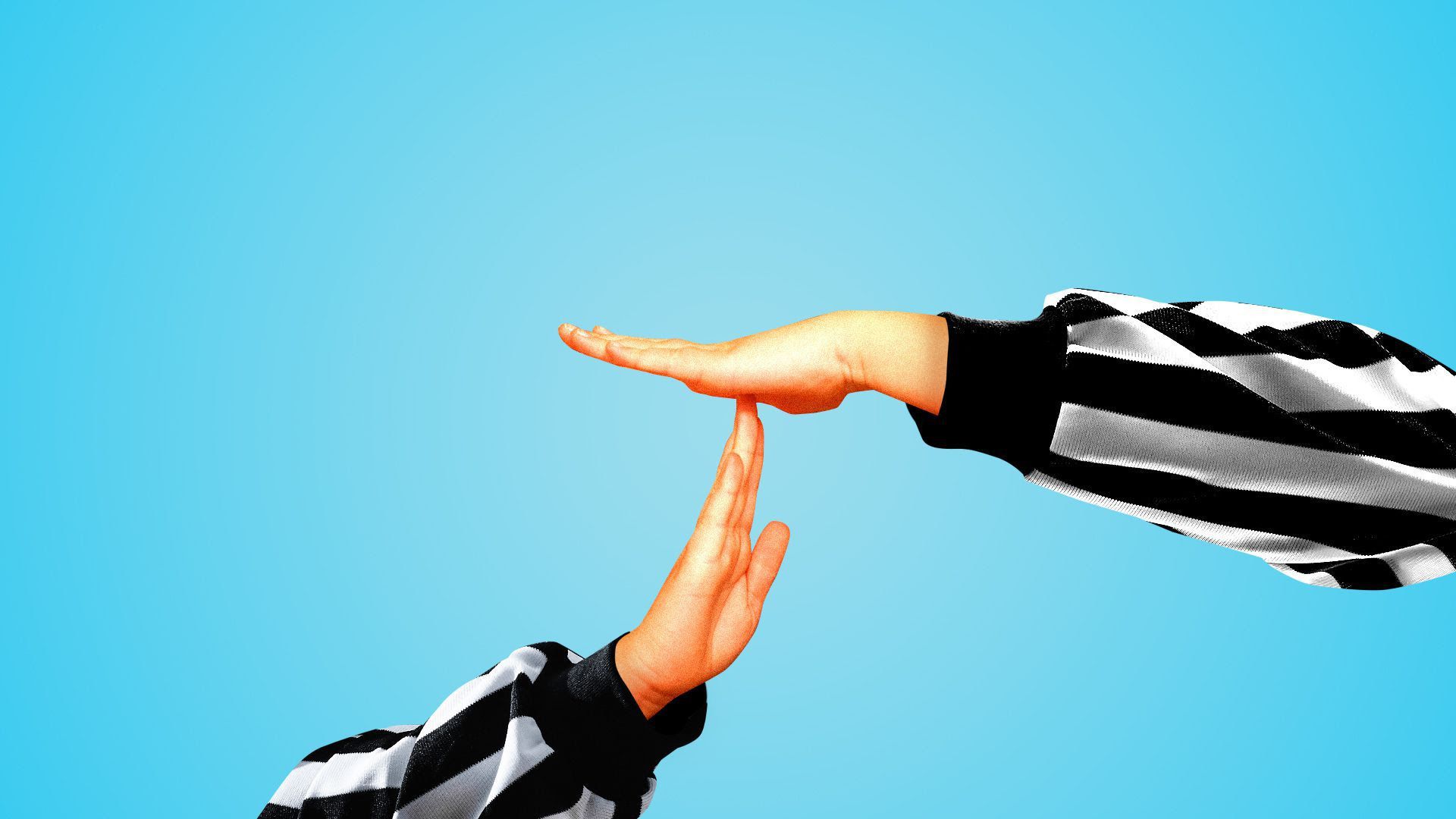 When you hear "youth sports," colorful images of orange slices and vivid memories of pizza parties might fill your head. Perhaps then your mind shifts to some of the recent trends: skyrocketing costs, participation declines, the
rise of specialization
and the world of pay-to-play leagues and
mega-complexes
......
.....The bottom line: COVID-19 has placed youth sports at a crossroads, and this forced hiatus gives us a chance to examine the state of industry and what it might look like when this crises wanes......
...more

Bethany`s Notes: A very solid read on the history of youth sports. Perhaps we can hit the reset button and encourage more to participate. Some interesting trends in this read.
---
....."It's not just usually a single eating disorder that you struggle from," Hall said. "It's often accompanied by anxiety, depression. A lot of other things come about because of the struggles that come with it. For me, personally, it was through basketball and trying to be the best I could.
"I never really realized I was overworking myself and not feeling my body enough. It eventually turned into something that was not what I was able to face on my own. Those are the struggles that come with an eating disorder, especially for an athlete."
Hall acknowledged that she has become more receptive to ways she can cope with mental illness, and she has become more aware of some of the warning signs, such as finding herself falling into an unhealthy routine......
...more

Bethany`s Notes: This video is from last year but it`s powerful and I thought I would share it again as we finish up Mental Health Awareness month.
---
.....As Mental Health Awareness Month begins, Olympic qualifiers and hopefuls are spending more time in their heads than on the field of play. Their moods are down while their stress levels have gone way up.
McCann said the biggest problem is that athletes' lives used to be dictated by a schedule. From training to naps, the hours of the day were jam-packed with purpose.
All of that has now gone out the window, leaving them downtime to wonder where they should be in their training while they languish at home.
"That seems to be the number one issue that athletes want to talk about," McCann said, "and the emotions that come up to them as they struggle to fill the time and struggle not to think so much about things that make them anxious."
Many athletes don't have a place to train or the equipment to work out at home. "For most of them, it's 'What am I supposed to do? What I am supposed to be thinking about? What am I supposed to be training for?'" McCann said......
...more

Bethany`s Notes: 7 tips for you from Team USA!
---
.....2016 was a Paralympic Games year and I could feel the pressure. I had a lot of expectations not just from myself but from everyone around me. In every aspect of my life I felt like I no longer had control; I had given up. Finally, in unfortunate circumstances, it resulted in me being admitted into a mental institution. It was four months before the Games, and I was sitting in a mental institution. I didn't know where to go from there. My depression had evolved and had taken over my life. After some time there, I realized that there were things that I had to come to terms with.
I had to come to terms with the realization this is something that I am going to have to live with for the rest of my life. I had to come to these terms because I had to realize that it's okay to not be okay. I had to realize that depression is extremely complicated, and I wasn't the one who was complicated. Lastly, I had to realize that when glass is broken, when the pieces are big enough, you can put it back together; but when it shatters it can't be fixed. I realized that even in shattering I could still be put back together......
...more

Bethany`s Notes: May is Mental Health Awareness month and I am grateful for athletes all over the world who are sharing their story. No matter their status, from JV teams to elite athletes, everyone should feel comfortable to reach out when they need help.
---
Hockey players are celebrated for their toughness. It's common for a player to absorb a booming hit without flinching, or to lose a row of teeth to an errant puck and say he's sorry he had to miss a shift to get sewn up. Tape an aspirin to it and get back out there was the game's unofficial slogan.....
.....That archaic code is fading, its departure hastened by former NHL goaltenders
Kelly Hrudey
and
Corey Hirsch
. In talking about their struggles and advocating for mental health awareness and treatment they've elevated a discussion that became especially relevant when the
COVID-19 pandemic
isolated people and clouded the future....
......"I was going through these things where my brain was telling me, 'I don't know if you can do this any longer. I don't know if you can stay at this level.' It was just putting all this doubt in my head," he said. "I was to learn later from our daughter Kaitlin about the loop in a person's brain and I didn't have the skills at that point to break the loop. I had no tools to do it, so that loop kept getting louder and louder."......
...more

Bethany`s Notes: Excited to see some former NHL players open up and talk candidly about their experiences. Hopefully this pause in sports will keep mental health at the forefront and encourage us to create a social/emotional plan for all athletes.
---
......Although there had been more of an emphasis on student-athlete mental health in recent years, UTEP women's basketball coach Kevin Baker admits he did not always make himself available to his players.
"My first 14-15 years in the business, I ignored a lot of players that were clinically depressed or upset in some way," says Baker. "I should have gotten them help. Instead of helping them, in the old days, you pushed them out because you thought they don't get it, they don't want to be here, and really it was exactly the opposite, it was the coaches that didn't understand. And now coaches are willing to ask the right questions."....
...more

Bethany`s Notes: Thanks Coach Baker for being honest. We all have areas we can grow. What may have seemed like kids don`t care in the past may actually be depression or anxiety. Sometimes we have to gently nudge our student athletes to seek help.
---
.....Already, said retired Olympic figure skater Rachael Flatt, they've broken into different subcommittees and started working toward their goals of identifying and sharing the tools and resources that will be of greatest value to the athletic community. With May being Mental Health Awareness Month, the USOPC is focused on raising awareness around the subject. Tips, resources and athlete stories can be found at TeamUSA.org/MentalHealth.
This is something Flatt said wouldn't have happened 10 or 15 years ago.
"We would not even be having this conversation," the 2010 Olympian said. "Mental health has been such a taboo subject, and the only way it was discussed was in a veiled effort around resilience and mental toughness. Now we can be more open and talk about true clinical disorders such as eating disorders, anxiety and depression. For me, the fact that we're able to have open discussions now is exciting. I do think we have a long way to go in terms of getting folks on board in terms of education, awareness, prevention and treatment, and this is going to be an ongoing, evolving process."......
...more

Bethany`s Notes: Looks like Team USA`s mental health task force is doing work. That`s a great thing and long overdue. I`ll continue to monitor their progress and hope elite athletes get the help they need.
---
.....It became her passion, and 2020 was set to be her peak. Instead, the coronavirus pandemic means Barker, like thousands of her fellow athletes, has been left with inordinate amounts of something elite performers aren`t used to having -- time to think.
"It`s kind of hard to have goals when you know they`re probably not going to be stone. It`s been a bit difficult to be honest," she says of the last few months......
....In Barker`s early years, she would watch as her peers slowly dropped off as cycling became more intense and competitive. "The environment and the attitude was that sport is mentally tough so we need to make things as mentally tough as possible right now to work out who is strong enough to deal with it and who can get through that kind of thing.
"If that`s what you`re taught when you`re younger, you take it as a given but now looking back I just think I really disagree with it. If anything, you should be thinking sport is so mentally tough that you need to be able to prepare young people for it and support them through it rather than push them even more.".......
...more

Bethany`s Notes: A great way for elites to give back is to be an ambassador for strong mental health in athletics. Elites can be real about their struggles and their experience in getting help.
---
.....Fear and anxiety are in ample supply right now in all facets of society as everyone wonders whether normalcy will ever return to their lives.
Athletes, whether they're determined to excel in high school to get to college or parlay their college careers to reach the pros, may feel an increased sense of anxiety because they're losing time and skills could be eroding. They may see this time off as the window slowing closing on their careers.
However, Spencer believes, many of those same athletes have plenty of resiliency in their DNA and will use that to regroup once the whistle blows.
"I'm just an athlete from P'burg and a pretty simple guy," Spencer said. "I like to break things down as simply as I can without any psychobabble. Anxiety is fear of the unknown and athletes have anxiety right now because they don't know if they're going to have a fall season. Is all the training going to pay off for me?".....
...more

Bethany`s Notes: I believe athletes will come back stronger myself. It might be a while but for the first time EVERYONE had to deal with the loss of sport. I think there will be a new appreciation for sports and perhaps we will understand how to keep a better balance between process and outcome, wins/losses, and general enjoyment of the events.
---
.....
Athletes experience numerous and varied types of challenges during the course of their career. First, it is common for elite athletes to have an intense inner drive and a sense of competitiveness, often far greater than that of their peers. For some, this may manifest as a sense of self-competitiveness where the individual places a significant amount of pressure on themselves to achieve certain milestones. Of course, in addition to this self-imposed stress, athletes also experience pressure from coaches, fans, the media, and even their parents, all of whom have a vested interest in their performance.......
...more

Bethany`s Notes: Team USA triathlon gives some sound advice and symptoms to look for to see if you might want to reach out and get some additional help.
---
.....In Brewster`s first few seasons as coach, she had athletes who had experienced great loss. She realized she needed more knowledge on how she could handle these difficult situations as a coach. Her job required skills to help her student-athletes in running, but more importantly, skills to help them in life.
"I had some athletes who lost a parent, more than one," said Brewster. "I realized very quickly that even though I knew a lot about running, the X`s and O`s of running weren`t going to be helpful in that situation.".....
.....Brewster`s Mental EDGE camps open up athletes to these critical conversations so they can not only better their mental health, but so they are prepared for difficult situations in the future. They are different from traditional camps, and athletes may be hesitant, but the Eagles Cross Country and Track & Field leader encourages athletes to give it a chance.

"I would tell students to give it a shot," Brewster said. "The hope for me is to grow it with not just one camp, but possibly with different ages [based on age appropriate brain development] or sport specific camps. Students develop differently."......
...more

Bethany`s Notes: A bit of the story behind my knowledge and past working with athletes and why I started the Mental EDGE camps. Grateful to my athletic department for talking about this during #BreakTheStigma NCAA mental health awareness week.
---
....."Athletes Connected is really designed to be a preventative public health structured program," said Rachel Amity, the program coordinator. "It's more of general wellness information, education outreach, awareness, and connection to the other resources that we do have available through athletic counseling."....
....."You have students whose careers are ending abruptly out of nowhere, and you have student-athletes who their first year or their first season they didn`t even get to complete," Heininger said. "It's OK to notice and acknowledge what you`re feeling whether it`s frustration or loss or bewilderment, or whatever it may be, and then to help them get to a place where they`re able to work towards their goals, whether it be academic, athletic, something in their personal life. We're just trying to provide support that we do regularly, but through the lens of this pandemic and the guidelines in place there."......
...more

Bethany`s Notes: A favorite support program of mine, Athletes Connected continues to make great movement to help student athletes thrive.
---
.....
Mental health concerns were highest among respondents of color, those whose families are facing economic hardship and those living alone. Additionally, college seniors reported a sense of loss at 1.5 times the rate of underclassmen. In most instances, the rates of mental health concerns were 150-percent to 250-percent higher than that historically reported by NCAA student-athletes in the American College Health Association's National College Health Assessment.

Communication during the pandemic has been key to supporting student-athletes' mental and physical well-being.

In open-ended questions, student-athletes were asked to share what coaches and athletics departments were doing well to provide support. Responses included maintaining team connections through coach-hosted online meetings, providing training workouts on a regular basis, sending out motivational messages via social media, hosting town halls for all student-athletes, and providing one-on-one check-ins regarding academics and mental well-being......
...more

Bethany`s Notes: The results of the NCAA student-athlete well-being survey during the COVID-19 pandemic....the survey was open April 10-May 1. Some interesting findings.
---
.....A successful return to racing saw him secure silver at the Commonwealth Games in Australia in April 2018, but, he adds: "I was going from competition to competition not addressing anything else, not happy in anything I was doing.
"I got far too caught up in that 'I'm an athlete, results are all that matter and it defines who I am' and not having anything else outside of training. I was just 'Tom the athlete', in my head, and that was so unhealthy."....
...more

Bethany`s Notes: A good reminder that we are so much more than athletes. When you see someone shutting down or removing relationships from their life and other things that matter it is time to check in with them and encourage them to get help.
---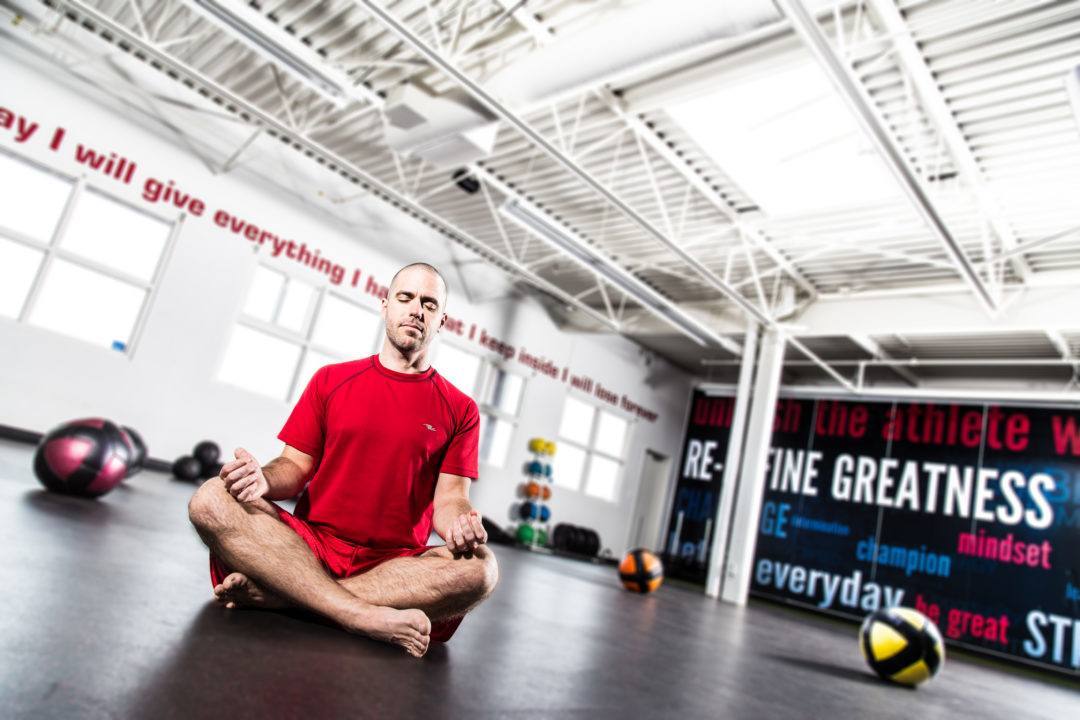 ....Quite often athletes find themselves in a mental environment that is not conducive to mindfulness. Analyzing past performances can create a mindset of judgement and resistance. Having a focus on outcomes often creates a situation where athletes grasp for more never allowing themselves to enjoy of the present moment....
....Focusing on future events creates grasping and paying too much attention to the past can create attachment which in turn may create feelings of discontent and regret. These emotions can play havoc on an athlete's mental health.
In contrast when your awareness is on the present it allows you to notice things that create feelings of gratitude and engagement.....

...more
Bethany`s Notes
Notes: Have you tried mindfulness as a technique for sport? How has it worked for? What techniques have been beneficial? Please share with me your experiences.
---
---
Thanks for your interest in Beyond the Outcome.

Brewster just recently completed her Master`s Degree in Marriage and Family Therapy. She is interested in applying systemic therapies in team and individual settings.
Players are often not only competing with other teams, they also compete with each other for positions, playing time, and, in some cases, scholarship money. These unique team circumstances can lead to conflict within and among team members, including the coaching staff. The need for more information on mental health is essential for both coaches and athletes. This website provides a gathering of information and resources to help serve the sports community.


Brewster is the current cross country/track and field coach for Edgewood College, located in Madison, Wisconsin. A highly decorated student-athlete while at the University of Wisconsin, Brewster has a total of 11 Big Ten championships to her credit. She was an All-American selection six times during her career. Post collegiately, she competed in the 1500m at the 2004 Summer Olympic Trails in Sacramento, CA. Brewster is a USATF Level 1 and 2 certified coach.
...more
Start Week: 18 - Query String:SELECT * FROM sports WHERE `issue` > 18 and volume = 8 OR `issue` > 90 ORDER BY sortorder