---
Online
-
Titles Only
-
Search
-
This Week
-
Share



Beyond the Outcome is a
searchable
collection of articles about current topics in athlete mental health. I hope this helps you as an athlete or coach in developing awareness of mental health and reducing the stigma associated with it.
...Full Story Here

---
---
…..As an epidemiology Ph.D. candidate, Roche studied female athlete health. While Roche says that female participation in sport is "growing and booming," the research isn't following as fast. Only 6% of sports science research focuses on female athletes, according to University of Chester Senior Lecturer Dr. Sam Moss. Roche says that there are plenty of factors that have contributed to this disparity……
….. Another factor is that researchers are hesitant to engage with female physiology, due to how hard it is to control for the menstrual cycle's impact on performance-based studies.
"[The menstrual cycle] has been thought of as a confounding variable for a long period of time," said Roche.
But, to Roche, that isn't enough of a reason to back off from this research. "I think the more that we dive into menstrual-specific research, we're realizing that it's not as related to performance as directly as we thought it is and that it's better to include to female athletes in studies than exclude them due to factors like the menstrual cycle." …..
...Full Story Here

Bethany`s Notes: A great read on how most scientific studies are based on men and how researchers are trying to close that gap.

---
---
.....Anna Numme's next stop was a three-week stay at a mental-health treatment center in Brattleboro where she had been sent at an earlier age because she was cutting herself. She recalled bars on the center's windows, wearing paper gowns and fights among the teenage residents.
Numme described telling the staff that a fellow resident was hoarding medication and planned to take her own life.
"Horrible food and there were times you couldn't listen to music or read," Numme said. "I was in there with a bunch of kids who made me realize that I don't have it so bad."
Pam and Anna Numme said they've engaged in extensive mental health therapy during the past few years; Anna's was mandated by the state when she revealed the extent of the abuse she had suffered to mental health workers in Brattleboro. Although initially bitter about having to participate in therapy, Anna said the sessions helped, but she no longer attends them regularly. Instead, she often relies on athletics.
"I have (post-traumatic stress disorder) and on those hard days, when that stuff starts to come up again, I can go sort myself out in the weight room or on the mat or in the boat," she said......
...Full Story Here

Bethany`s Notes: A very hard read but also a good understanding how sports an help one heal from past trauma. That doesn`t mean things don`t come up but rather sports an be an outlet for healing.

---
---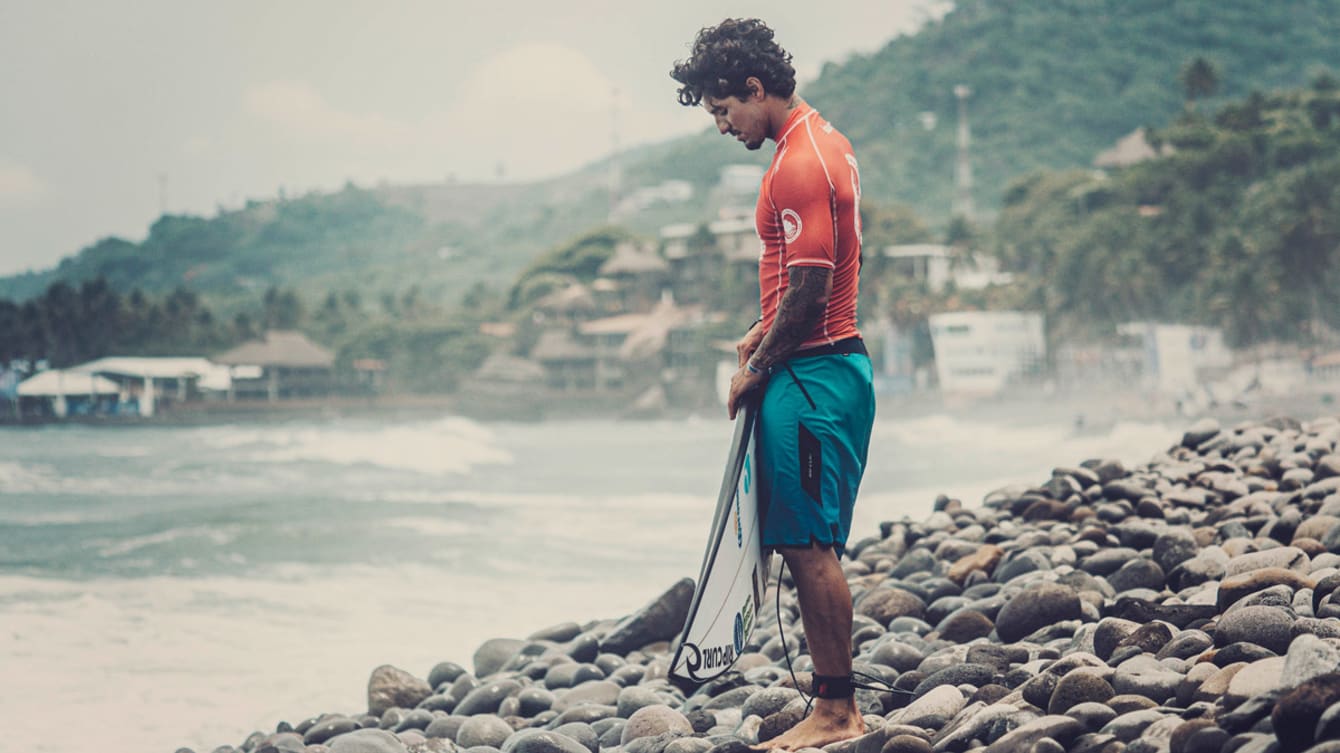 .....While dealing with difficult situations can be a burden on the mind, so can success.
Brazil's Filipe Toledo felt the pressure build as he won more and more competitions on the World Championship Tour, becoming one of the top players on an already high-profile Brazilian team.
And as things got more difficult, Toledo realised that he needed outside help.
_"_There came a moment when it became something very heavy for me in relation to the Championship (Tour), the obligations of sponsors and obligations with the travelling league and my children," Toledo told Olympics.com. "It took me a long time before I could start doing mental work, so much so that it came to a point in my life where I was very unwell psychologically.
"I had to look for a professional because I wasn`t moving forward. And that`s when things started to work out. I started talking. I started to know more, to know myself more as well. I always try to follow up with a professional. Nowadays there are thousands of opportunities for you to work on this. And that`s what I did. I tried to evolve and to improve, to get it all out."
Seeking professional help is a pathway that Toledo recommends to others as well.....
...Full Story Here

Bethany`s Notes: Athletes at all sports and all levels are challenged mentally and physically. Do the work on both ends to be your best.

---
---
.....
The continuous pressure from the tennis court began to seep into my everyday life. No matter what I was doing, even if I was in the middle of taking a test at school, the worries about tennis
never stopped. Can I beat my opponent? What happens if I lose? Will I be able to play college tennis? Will I even be able to become successful?
The more I tried to overcome
my mental barriers by trying to "stay tough," the more I would let go of my
mental well-being. On the court, I struggled to see the bright yellow tennis
ball coming in my direction. Soon, this negative self-talk took over my
previously calm demeanor. As with many athletes, I entered a slump.....
...Full Story Here

Bethany`s Notes: The pressure is real and the emotions around success and perfection is real. Learning how to break through the disruptive thoughts is critical to future success in anything.

---
---
.....The rigors of balancing academics and athletics can be daunting for student-athletes, both from a sleep and a mental health perspective.
Early morning practices, the pressure of playing major college athletics, and the dedication needed to balance both academics and athletics leads to high rates of depression, anxiety, and various sleep conditions.
In new research presented during the annual SLEEP 2023 in Indianapolis, investigators explored how circadian preferences might impact the prevalence of both sleep disorder and psychiatric conditions for student-athletes.
A team, led by Jesse Cook, University of Wisconsin-Madison, assessed the influence of circadian preference on sleep, depression, and anxiety on student-athletes based in Canada.....
...Full Story Here

Bethany`s Notes: Knowing about a sleep cycle can be useful in helping plan practices and workout schedules. Look for more of this in the future.

---
---

---
---
Thanks for your interest in Beyond the Outcome.

Brewster just recently completed her Master`s Degree in Marriage and Family Therapy. She is interested in applying systemic therapies in team and individual settings.
Players are often not only competing with other teams, they also compete with each other for positions, playing time, and, in some cases, scholarship money. These unique team circumstances can lead to conflict within and among team members, including the coaching staff. The need for more information on mental health is essential for both coaches and athletes. This website provides a gathering of information and resources to help serve the sports community.


Brewster is the current cross country/track and field coach for Edgewood College, located in Madison, Wisconsin. A highly decorated student-athlete while at the University of Wisconsin, Brewster has a total of 11 Big Ten championships to her credit. She was an All-American selection six times during her career. Post collegiately, she competed in the 1500m at the 2004 Summer Olympic Trails in Sacramento, CA. Brewster is a USATF Level 1 and 2 certified coach.
...Full Story Here

---
Start Week: 19 - Query String:SELECT * FROM sports WHERE `issue` > 19 and volume = 11 OR `issue` > 90 ORDER BY sortorder