---
Online
-
Titles Only
-
Search
-
This Week
-
Share



Beyond the Outcome is a
searchable
collection of articles about current topics in athlete mental health. I hope this helps you as an athlete or coach in developing awareness of mental health and reducing the stigma associated with it.
...Full Story Here

---
---
.....
For example, the concept of depression was once referred to as clinical depression and was "grounded in assessments of severity, duration, and significant functional impairment." In contrast, depression is now widely used outside of the clinical context, portrayed in media, and commonly used in conversation to describe everyday sadness.
Other scholars also warn that the progressive loosening of mental health concepts in the DSM and in public discourse has and will continuously lead to diagnostic inflation, making it more difficult to differentiate between everyday unhappiness and clinical symptoms. This not only fuels a lucrative drug industry but also drains already scarce mental healthcare resources, leaving those with more severe mental health conditions with unmet needs.....
...Full Story Here

Bethany`s Notes: A must read for the week! This is a concern of mine as well...we must be careful to not use phrases that generalize mental illness. Mental illnesses have a specific set of criteria that must be met in order to be diagnosed, from the DSM (Diagnostic Statistical Manual).

---
---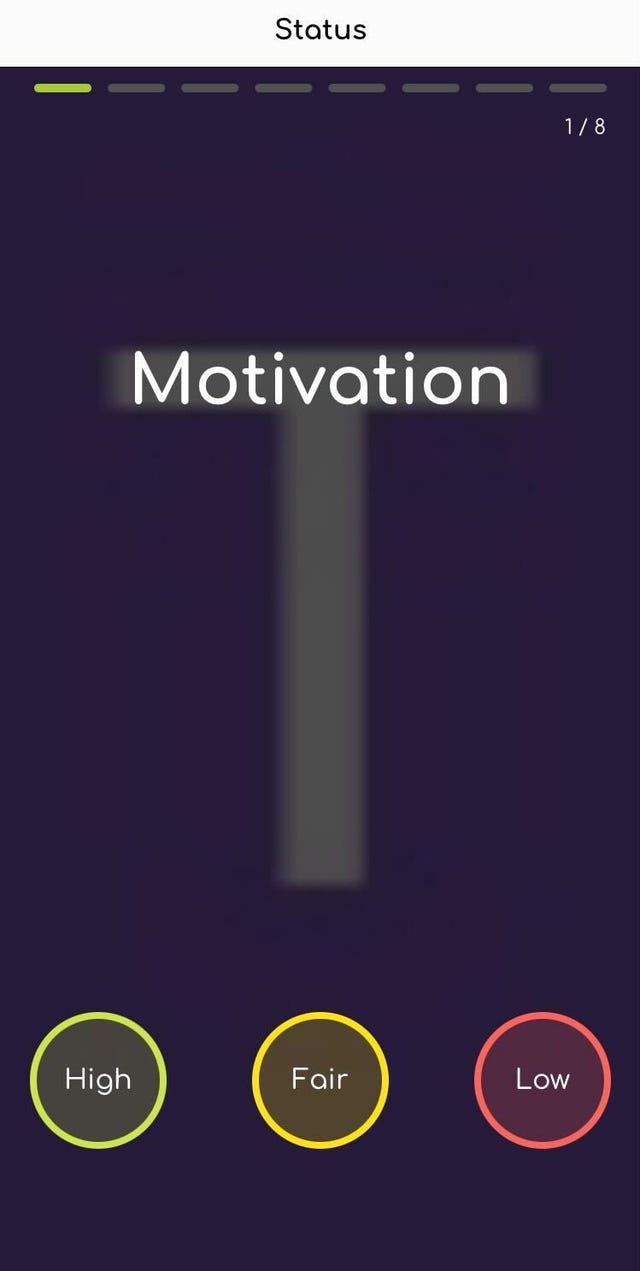 .....
In the meantime, Status Strong is available now for free for iPhone, for runners anywhere to download (an Android version is coming in the months ahead). Taylor hopes it can serve as powerful tool for athletes and coaches alike to check in on well-being.
"We don't know what we don't know, and we want to remove the stigma that makes athletes feel like they have to hide their true emotions," she said. The app is part of creating "a culture and an environment where they feel like we can help them through the struggle, and they're not dealing with it alone.".....
.....The idea is for the app to serve "a bridge between the coach and the athlete," Taylor said. "What's really hard is to walk in, as a 19-year-old, to your coach's office and tell them you're struggling." Tapping a red circle on a screen is far easier, especially for young athletes who've grown up with phones and tablets in hand.
With these details, coaches can approach athletes differently at practice—encouraging those all in the green to try pushing harder, while showing extra empathy to someone in the yellow......
...Full Story Here

Bethany`s Notes: An interesting idea on how coaches could track athletes and their mood. For students who have grown up with technology perhaps this way of communication would be better instead of starting with a face-to-face conversation that would be scary.

---
---
.....
Parents, coaches and athletes were regularly asking them what they can do to support the mental health of student-athletes. The two families wanted to create an event that would serve as a place to start conversations and give people the tools to care for the minds of young athletes.
"High schoolers need to hear this message," Scott Shulze, father of Sarah, said. "We lost our daughter to suicide and this death might have been preventable."
The NCAA reported in 2022 that 69% of women's sports participants and 63% of men's sports participants agreed or strongly agreed that they know where to go if they experience mental health concerns, but less than half of participants — both women and men — said they felt comfortable seeking support from a mental health provider on campus.
ESPN college basketball analyst Sean Farnham, whose daughter plays soccer and was mentored by Katie Meyer, hosted the event. Victoria Garrick Browne, a former USC volleyball player who battled anxiety and depression, joined him for a question and answer session to begin the night.....
...Full Story Here

Bethany`s Notes: What a great event to bring HS students together to understand that everyone matters, and their life matters regardless of what they are going through in life.

---
---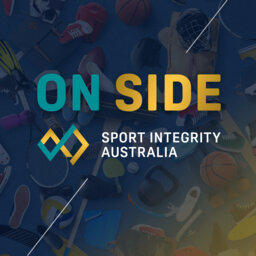 ....Craig talks about his own mental health battles, which manifested at the peak of his career as he was preparing to be part of the ABC commentary team for the Sydney 2000 Olympic Games.
"It changed my life significantly because I went into hospital with a manic episode and I came out of hospital with a diagnosis of Bipolar Disorder and therefore had been diagnosed at that point with a mental illness," Craig says.
"It changed the way I had to live my life and the choices I made, the decisions I made and my lifestyle."
Mental health does not discriminate, he says, and has impacted high-profile sports stars including Wally Lewis, Andrew Johns, Nathan Thompson and Wayne Schwass....
...Full Story Here

Bethany`s Notes: A great interview with On Side podcast from across the ocean in Australia on athlete mental health.

---
---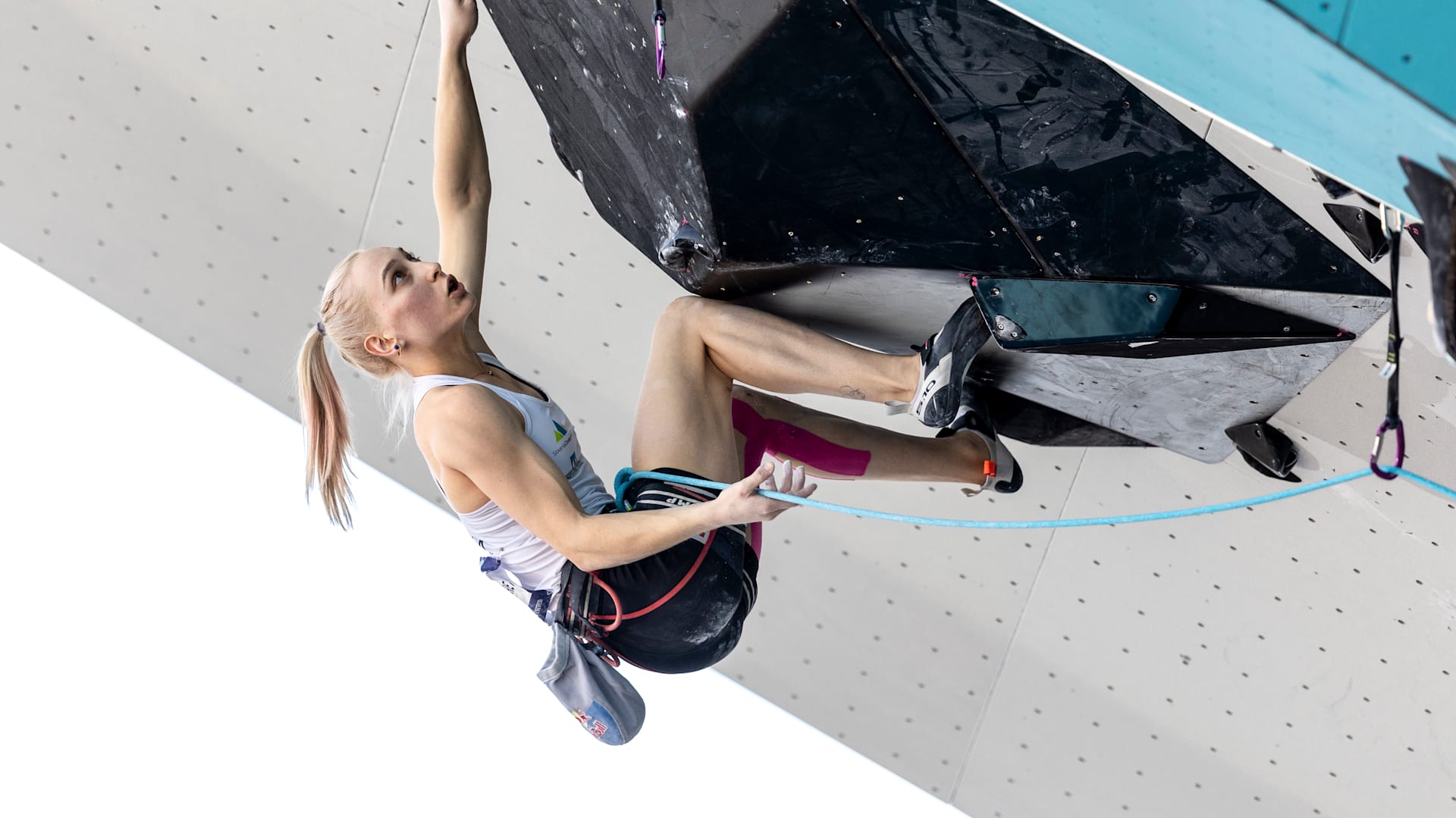 ....."It starts off with how we talk about food. We have to talk about food as fuel and not a bad thing," Garnbret said. "We cannot close our eyes that climbing is a sport related to weight, so we have to fight gravity. And of course you want to be light, but not too light, and there`s a thin line between being too light.
"We as a society, first, we need to openly talk about it. We need to talk about how we define what fit means, does it mean this or that. And we have to openly talk about it. Also coaches have to be really educated on that because you have coaches that are actually saying to their athletes that they need to be skinnier, but this is not sustainable and this is not the way to go. So first, we need to create a healthy environment that you can thrive in and that`s the most important thing.".....
...Full Story Here

Bethany`s Notes: Talk openly about food in sports as fuel. This is critical for all sports.

---
---
.....The report, compiled from 45 interviews, finds that while Farden's actions caused some student-athletes to feel "increased fear of failure" and pressure to retain athletics scholarships, he did not engage in "any severe, pervasive or egregious" acts of emotional, verbal or physical abuse or harassment as defined by the SafeSport Code and NCAA regulations. The report ultimately found that while Coach Farden's behavior did not meet the definitions outlined above, there were student-athletes who had negative experiences while with the university's gymnastics program…..
….. While the findings of the independent review by Husch Blackwell concluded that Coach Farden's actions were not 'severe, pervasive or egregious' by the objective standards of the SafeSport or NCAA policies, we still consider the experiences reported by members of the program over recent years with great care, compassion and sensitivity. As you can read in the report, there were a handful of instances in which Coach Farden should have demonstrated greater compassion and self-control, and better professionalism…..
...Full Story Here

Bethany`s Notes: I have not followed this case at all, but I will say this...who hasn`t lost it at one point or another on an athlete or said something they should not have. I don`t excuse the behavior at all, yet coaches are human too. Coaches want to push their athletes to be their best and sometimes they do make mistakes...they key here is whether coaches can be honest about their mistakes, address them with their team/individual, and do better next time.

---
---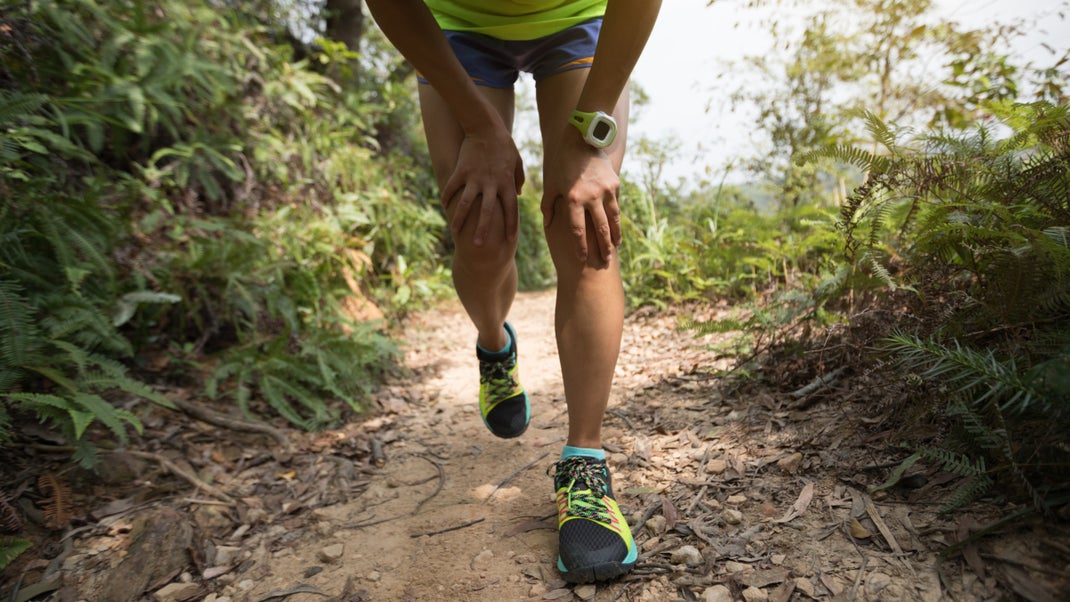 .....
How can we spot burnout?
A study from the International Journal of Environmental Research and Public Health
outlines affective problems such as low mood and hostility toward the athlete's training environment, coupled with distracted focus, memory, and feelings of helplessness. Physical symptoms start to present, such as fatigue, increased chance of injury, and for some, this is often the stage when doping is considered. The study describes the final stage as behavioral issues, with absenteeism and poor sports performance, leading to a final dropout from the sport.
This is an unfortunately common pattern in adolescent athletes who have demonstrated extraordinary athletic talent, making parents and coaches more likely to encourage early specialization. But what about adult, amateur athletes?
As a coach, I often observe athletes teetering on a thin line—their stress levels at work and in their personal lives climb while they try to maintain the same volume and intensity in their training. We know that stress is stress and the body struggles to discern between the different types. These athletes can keep it together for a bit, but oftentimes doing so culminates with emotional, psychological, and physical exhaustion. This trifecta either leads to injury, illness, or withdrawal from something that once brought the athlete joy.....
...Full Story Here

Bethany`s Notes: Whether you are an adult, an adolescent, or a kid burnout is possible and it is important to look for the signs. Ask questions and suggest a break if necessary.

---
---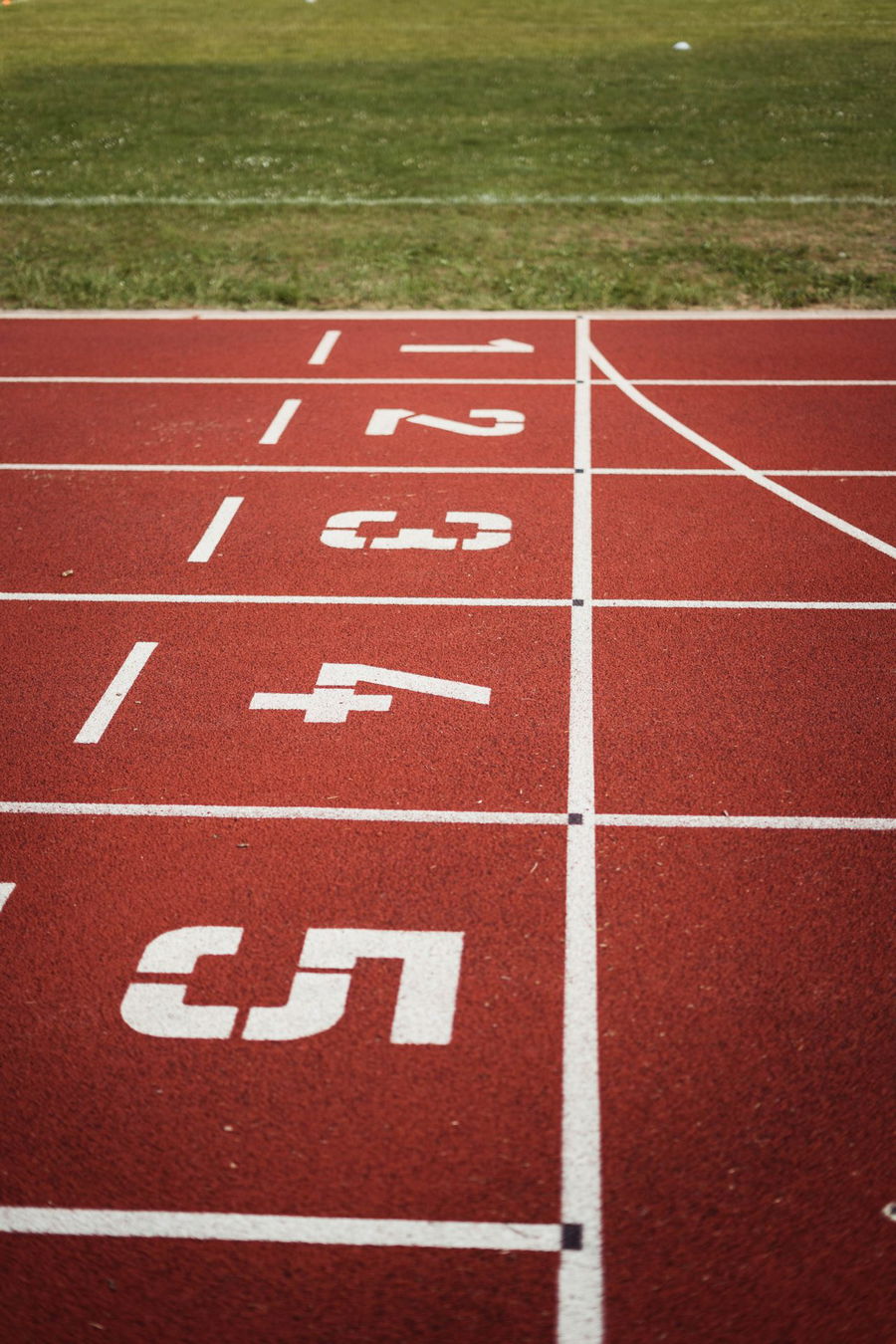 .....
Collen Mulaudzi, a prominent athlete set to participate in the Durban 10km race, has eloquently highlighted the multifaceted nature of an athlete's life. While the spotlight often shines on them during their moments of glory, they also experience the lows that come with life. Mulaudzi emphasized the importance of ASA providing comprehensive counseling services to athletes, irrespective of their performance on the field.
"Sometimes when I am up and doing well, everyone is happy with me — but when I am down and not doing well, the same people who were happy are all gone," Mulaudzi shared....
...Full Story Here

Bethany`s Notes: Elite athletes at all levels, across all sports, and across all nations struggle with mental health. Sometimes the expectations feel too great.

---
---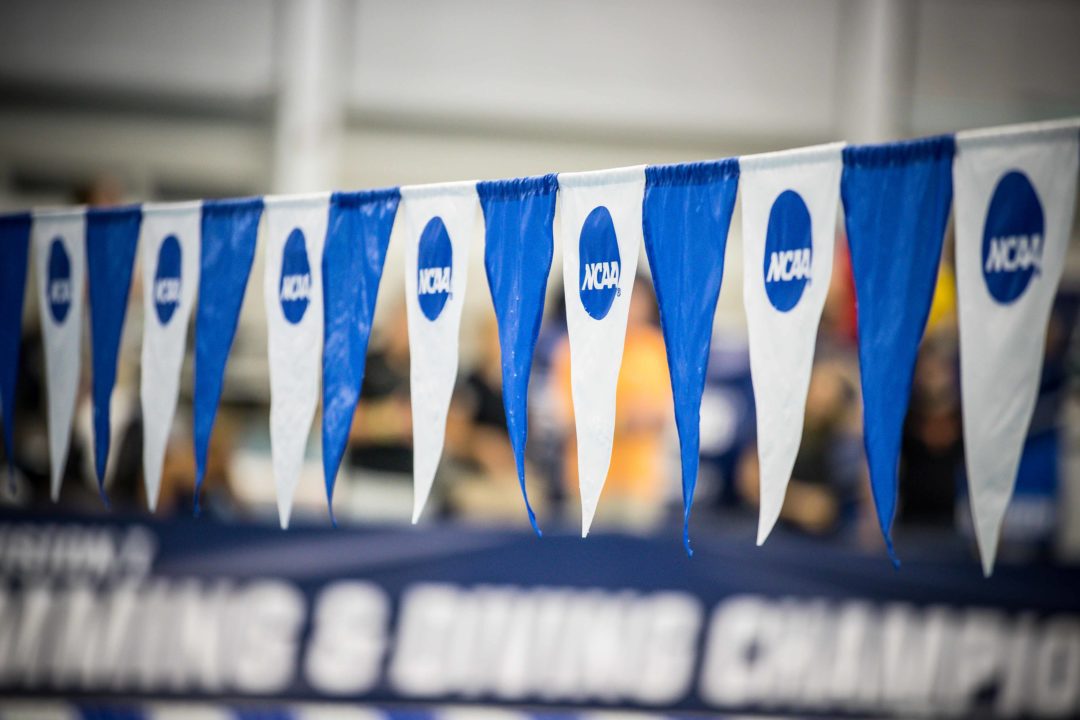 …..The recent case of football player Tez Walker brought this to light, as the NCAA denied him the ability to seamlessly transfer to UNC, his second transfer after starting out at NC Central and then moving to Kent State. Walker was denied the request despite claiming that he only transferred out of NC Central because the pandemic canceled the season, and his move to UNC was for mental health reasons so he could be closer to home and his grandmother…..
….. "Of course, these limitations apply to absolutely no one else who walks the campus halls or treads on the sports fields of the universities. Administrators, coaches, professors, other students, literally everybody, can jump to a new school with no punitive limitation – except students wanting to play college sports governed by the NCAA.
"As much as athletes transferring may irritate the schools and fans, there is a fundamental right to do so without any sort of punishment or limitation. Edelman is right, in my opinion, and the NCAA policy is an anti-trust violation but even more importantly it is a fundamental failure to look out for the best interest of students."…..
...Full Story Here

Bethany`s Notes: How do we manage situations like this? Who has to show proof and what requirements need to be met to show "evidence the student-athlete experienced impaired daily function at the previous institution."? Does a 3rd party decide this outcome or the NCAA?

---
---
.....
The SL24: UnLocke the Light Foundation has three objectives:
Educate high school and college students about the signs of depression, remove the stigma of depression, and make available resources to help people with depression and the real threat of suicide.
Assist high school and college students with the transitions of life, helping them gain the tools to live life with mental illness and find the tools to cope with the many challenges that life brings.
Create a safe haven where high school and college students receive professional help and speak to peers about their struggles with depression and the threat of suicide.....
...Full Story Here

Notes: September is suicide awareness month and UnLocke the Light has been doing work to help both college students and high school students get the right resources they need to deal with depression and the threat of suicide.

---
---
.....
"For a lot of athletes, being one of the best in their sport was a part of their identity in high school," she said. "They lose that title at Stanford."
During her frosh year, Khanzendar felt that her team was just competing against one another. "We were jealous of each other," she said. "Even though some of my closest friends in the world were on that team, I found myself wishing for their failure because I wanted to be at the top."
Khazendar recalled her emotions being "completely controlled" by what her coach thought of her, and she would catch herself telling white lies to her coaches and friends from home about how much playing time she got. Slowly, she felt herself losing her love for beach volleyball amid feelings of failure.....
...Full Story Here

Bethany`s Notes: I think this article is spot on....if you only focus on the result and outcome, you may lose the love of your sport. Consider the joy you have for the sport, the desire to be your best knowing that if you give your best, you still may not get the outcome you want, and just the fun opportunities with your teammates.

---
---
....
It was because of the Man Therapy campaign that in 2021, Conrad received a call from Dr. Jed Diamond, a counselor and author who has dedicated more than 50 years to supporting men's mental health, with an ask: to help him launch another awareness campaign about men's health struggles.
The objective was simple: communicate to the public that when men don't address their mental health concerns, they negatively impact their families and communities. The goal was to encourage families, employers and loved ones to support men and encourage them to seek help if they need it – positively impacting not just their own lives, but others' lives and the world at large.....
...Full Story Here

Bethany`s Notes: Men`s mental health needs to continue to be addressed....others are greatly impacted when their needs are unaddressed.

---
---
.....
At
Extra Inning Softball
, we believe in the power of media to not only entertain or to provide content, but to also educate and create positive change. We understand that being a young athlete comes with its own set of challenges, and mental health is a topic that deserves our utmost attention.
To that end, we are embarking on a new initiative to amplify your stories and insights, providing a platform for you to share advice with parents and coaches, and ultimately foster a more supportive and understanding environment.
If you have ever wished for your parents or coaches to better understand your needs as a young athlete, we encourage you to come forward and voice your thoughts. Your personal experiences and suggestions can offer invaluable guidance to those who play pivotal roles in your development. ...
...Full Story Here

Bethany`s Notes: Calling all softball players who want to share their stories...reach out to Extra Inning Softball. There are also some basic mental health tips for athletes in this article.

---
---
....."We`re forming a different sense of community in athletics rather than always talking about sports. We`re supporting each other."
Wood, a senior from Middleboro, transferred to Bridgewater State from Framingham State in 2022 and found the Morgan`s Message group helpful as she made a transition midway through her college life.
"I didn`t really know anybody at all when I got here," said Wood. "Especially as a transfer student-athlete, it was a very big roadblock for me. Because I could personally relate to it, I wanted to get involved with something like this and help other people get through."
Tripp, Wood and Cusack are the board members, and they meet every other week with 14 other student-athletes. There are group discussions and events, such as suicide prevention awareness month in September, as well as fund raising to help the organizations. T-shirts are bought and students are wearing Morgan`s Message bracelets.
"We`ve had good conversations at meetings," said Tripp. "It`s kind of hard to break down that wall. It`s going to be a hard conversation, but that`s what we`re here for. We`ve had good attendance at events......
...Full Story Here

Bethany`s Notes: If you are part of a campus (college or HS) what are you doing to destigmatize mental health in sports. Take a small step and have a speaker or just talk to the team yourself. Be honest, empathic, and listen.

---
---
.....
When I was in college at the University of Delaware, I quickly realized that trying to achieve perfection within the day-to-day was going to be an impossible task. The demands of academics and high-level athletics, combined with my own high standards, left me with massive amounts of stress and anxiety. I have become passionate about this because of the impact of stress I saw in myself physically, physiologically and emotionally, and how it took a toll on my well-being as a person and my performance as an athlete. I want people to feel like they can handle their busy schedules and maintain good mental health.
Some of the specific stressors I faced as a student-athlete that I think are a common experience: managing my time, getting enough sleep, finding enough time for myself, traveling for meets a lot of weekends and trying to keep up with schoolwork, combining a demanding major with the commitment of a sport, early morning practices and just the daily grind through an intense schedule.
I often felt like I had no time to relax. I didn`t realize it much at the time, but stress most definitely had a huge impact on my performance, ability to recover and probably was a bigger contributor to my injuries than I thought. A lot of times I`d downplay a specific stressor, trying to push through with a tough "athletes" mindset, but I would forget to take into consideration the effects of all of these stressors accumulating.....
...Full Story Here

Bethany`s Notes: 9 things that you can think about as you search for a better athlete/student/life balance. Some you already know of others you may need to remind yourself of or recommit to.

---
---
....."Student athletes are in a unique position to influence the broader culture on their college campus due to their prominent status, and because they already have contact both with the athletic community on campus and the general student body," Beasley and Hoffman wrote. "Therefore, having student athletes as the leaders of mental health campaigns could be a promising strategy to decrease mental health stigma campus wide."
However, as the study found high rates of mental health stigma among student athletes, more work needs to be done to decrease internalized stigma of athletes. Thus, the authors recommend that coaches, trainers and other college athletics staff establish a team culture that prioritizes mental health......
...Full Story Here

Bethany`s Notes: Coaches and other athletic personnel are critical to reducing the stigma of mental health in athletes.

---
---
.....
The issue is personal, Thompson said, after he saw firsthand the signs of mental-health challenges when a player showed up late for practice one day.
"He told me the reason why he was late was that he was contemplating killing himself that morning," Thompson said. "That completely floored me, and it was something that for the next hour and a half, he and I sat in my office and we talked, and I hadn't been through this type of training or anything like that."
Dawn Anderson-Butcher is the co-executive director of the LiFEsports program at Ohio State, which administers the training.
She said the training helps coaches spot signs so they can identify when they need to intervene and connect the player with a mental-health professional.
"Coaches, who have these really great relationships with young people, who see them on an everyday basis — the weight room, they're out in the field — you know, can be better at sort of picking up some of these signs and symptoms," Anderson-Butcher said.....
...Full Story Here

Bethany`s Notes: Training people to recognize issues and signs is a big component of treating mental health concerns. Recognize and refer.

---
---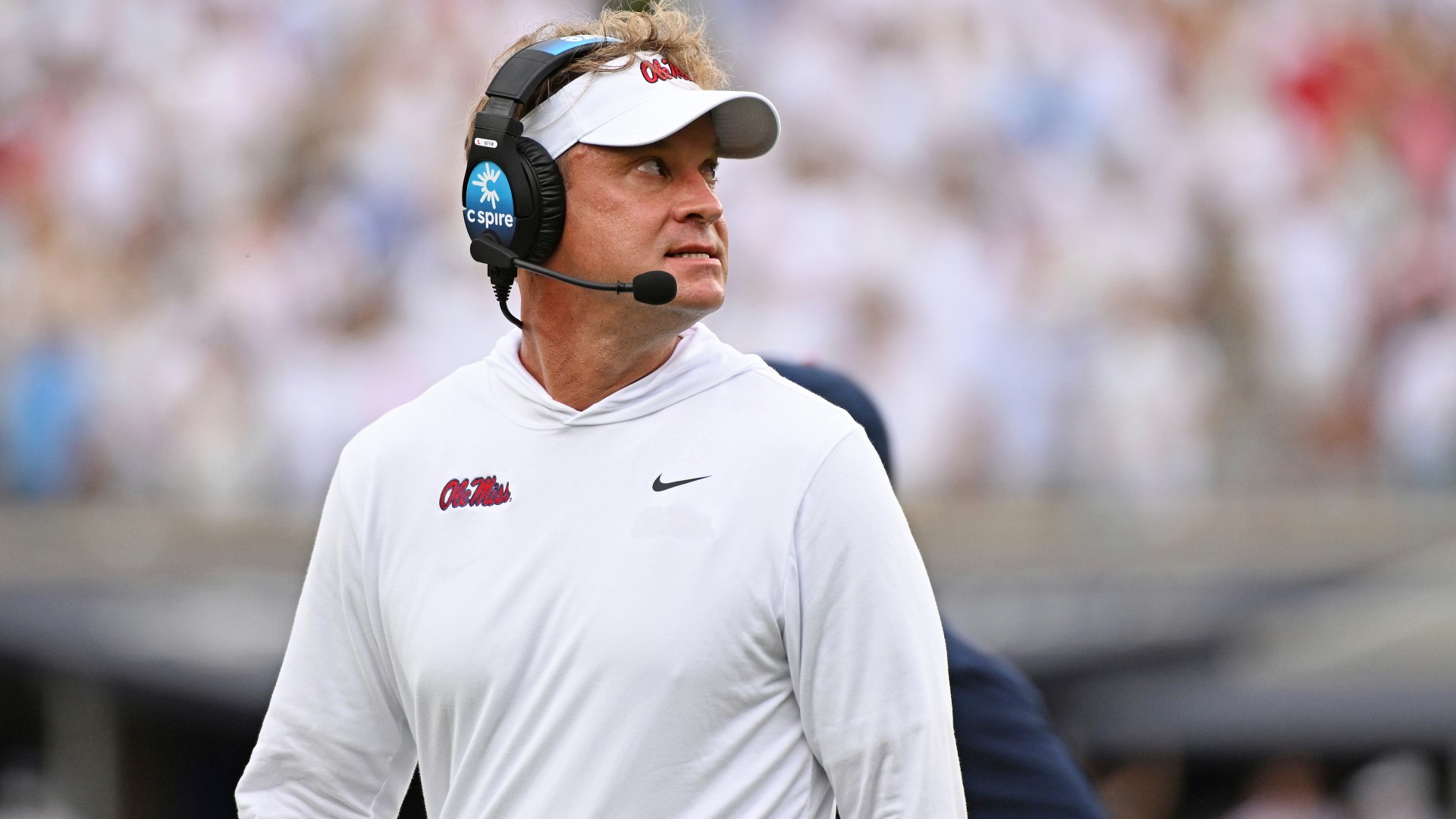 .....
After repeated requests from the football staff, Rollins met with Kiffin on March 21. Rollins says he made an audio recording of his coach berating him and kicking him off the team during that meeting.
Kiffin said playing on the team was the equivalent of having a job.
"... If I have mental issues and I'm not diminishing them, I can't not see my (expletive) boss," Kiffin said, according to the lawsuit.
"When you were told again and again the head coach needs to see you, wasn't to make you practice, wasn't to play a position you don't (expletive) want to, OK? It was to talk to you and explain to you in the real world, OK? So I don't give a (expletive) what your mom say, OK, or what you think in the real (expletive) world, you show up to work, and then you say, 'Hey, I have mental issues, I can't do anything for two weeks, but if you change my position I won't have mental issues.'"
Later in the conversation, the lawsuit claims, Rollins said: "You`re acting like my issues aren`t real.".....
...Full Story Here

Bethany`s Notes: A good read about what sometimes happens behind the scenes. There is and always will be pressure at the top to succeed....but students should be able to be honest with their struggles with their coach.

---
---

---
---
Thanks for your interest in Beyond the Outcome.

Brewster just recently completed her Master`s Degree in Marriage and Family Therapy. She is interested in applying systemic therapies in team and individual settings.
Players are often not only competing with other teams, they also compete with each other for positions, playing time, and, in some cases, scholarship money. These unique team circumstances can lead to conflict within and among team members, including the coaching staff. The need for more information on mental health is essential for both coaches and athletes. This website provides a gathering of information and resources to help serve the sports community.


Brewster is the current cross country/track and field coach for Edgewood College, located in Madison, Wisconsin. A highly decorated student-athlete while at the University of Wisconsin, Brewster has a total of 11 Big Ten championships to her credit. She was an All-American selection six times during her career. Post collegiately, she competed in the 1500m at the 2004 Summer Olympic Trails in Sacramento, CA. Brewster is a USATF Level 1 and 2 certified coach.
...Full Story Here

---
Start Week: 35 - Query String:SELECT * FROM sports WHERE `issue` > 35 and volume = 11 OR `issue` > 90 ORDER BY sortorder