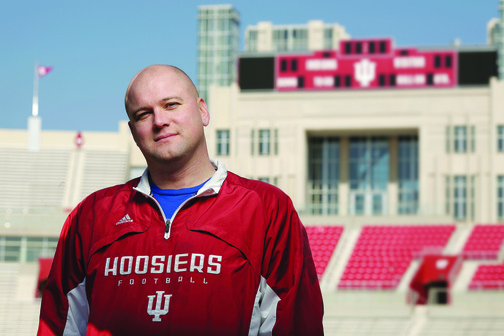 .....
"As a psychologist, I help them deal with symptoms of depression or deal with a breakup with a girlfriend or anything that could be getting you off your center…," Steinfeldt said. "For some people having a bad day or going through hard times, it [the situation] gets in the way of the performance, [so] we teach them to compartmentalize. So it [the spheres] only overlaps a little bit, but in some cases, it can be eclipsed, it could be debilitating … I think one of the biggest challenges that we face working with athletes is overcoming the stigma — and having people recognize that these are human beings, not robots."

.....
..

...
"A great athlete and elite athlete is right here, between the ears. It is about decision-making in that space," Steinfeldt said. "In baseball, there's a lot of split-second decisions that you have to make. It's also about how you rebound. In baseball, you strike out three times, what do you do that fourth at-bat? You're going to crap your pants and feel sad if you're sorry for yourself? Or are you going to focus and get that important hit and go one for four? … So I believe wholeheartedly that the mental aspect of your game is as important for you to train as a physical part of the game because it's the differentiation point. It's what's going to tip you off from good to great.".....
...more

Bethany`s Notes: A great read on some strategies we can use when dealing with performance anxiety.