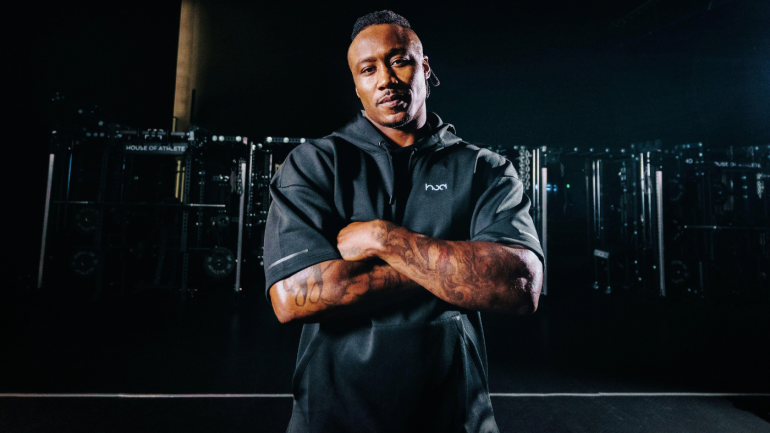 .....
No one would argue that. Since revealing his diagnosis more than a decade ago, Marshall has increasingly put his vulnerability on display while advocating for others` well-being. His unscripted athlete-led talk show, "I AM ATHLETE," prioritizes raw perspectives, in some ways modeling the transparency of therapy sessions. And his House of Athlete initiative, which just launched the HOA+ holistic training program,
goes a step further.
"HOA is the new therapy," Marshall says. "It`s the new therapist`s office. That`s what we`re doing here. ... As a professional athlete, when I walked into the Jets and Giants locker room, everything was integrated. My nutritionist was here. ... My strength and conditioning coach was right across the hall. I had a mental health practitioner that was in the building. We had doctors, we had clinicians. Everything was integrated."
Marshall`s goal, in creating HOA+ and offering live one-on-one coaching, isn`t to further burden people with a checklist. It`s to prioritize the right things -- like making space for focused efforts such as exercise and meditation -- in a distracted world......
...more